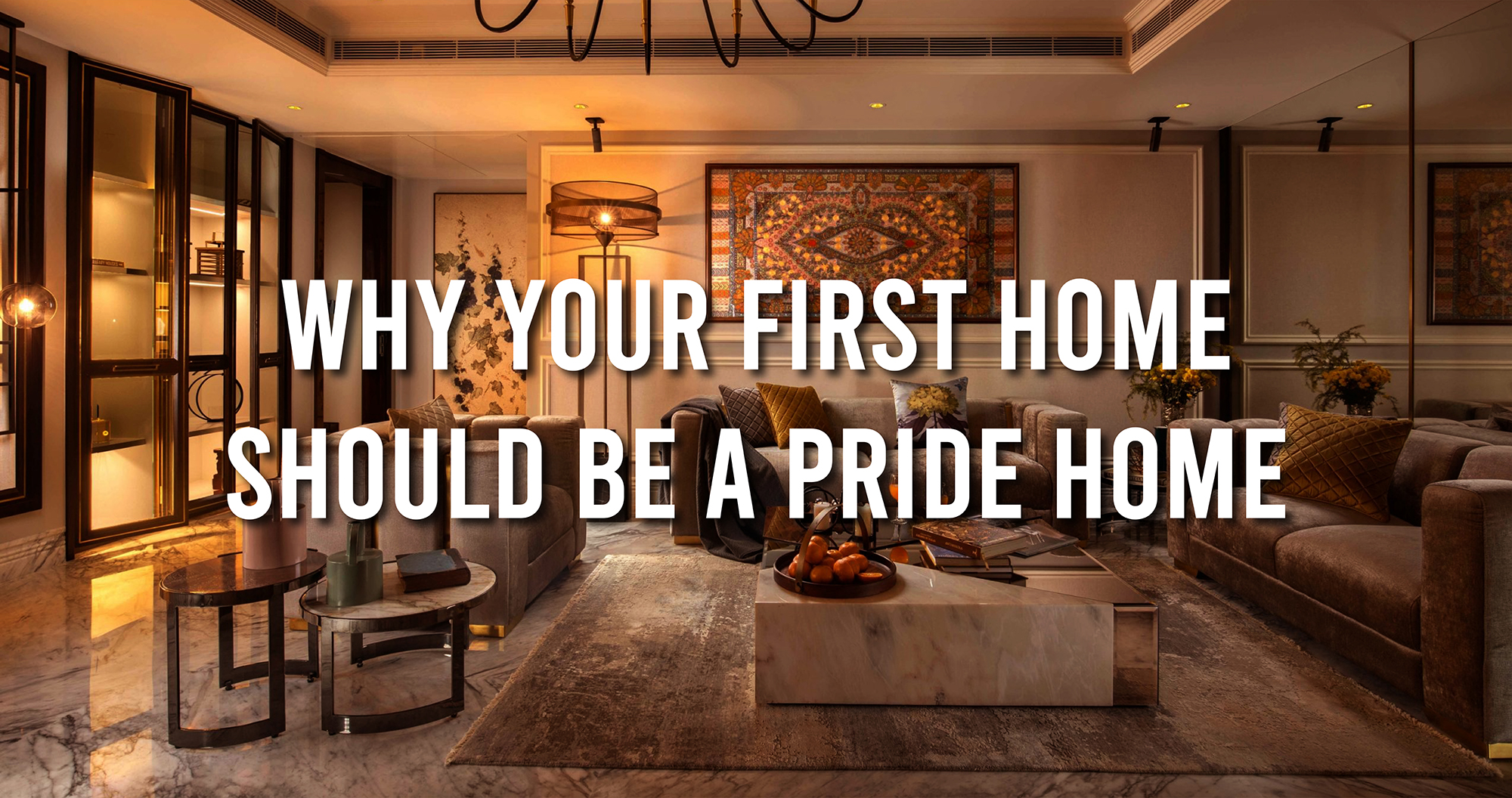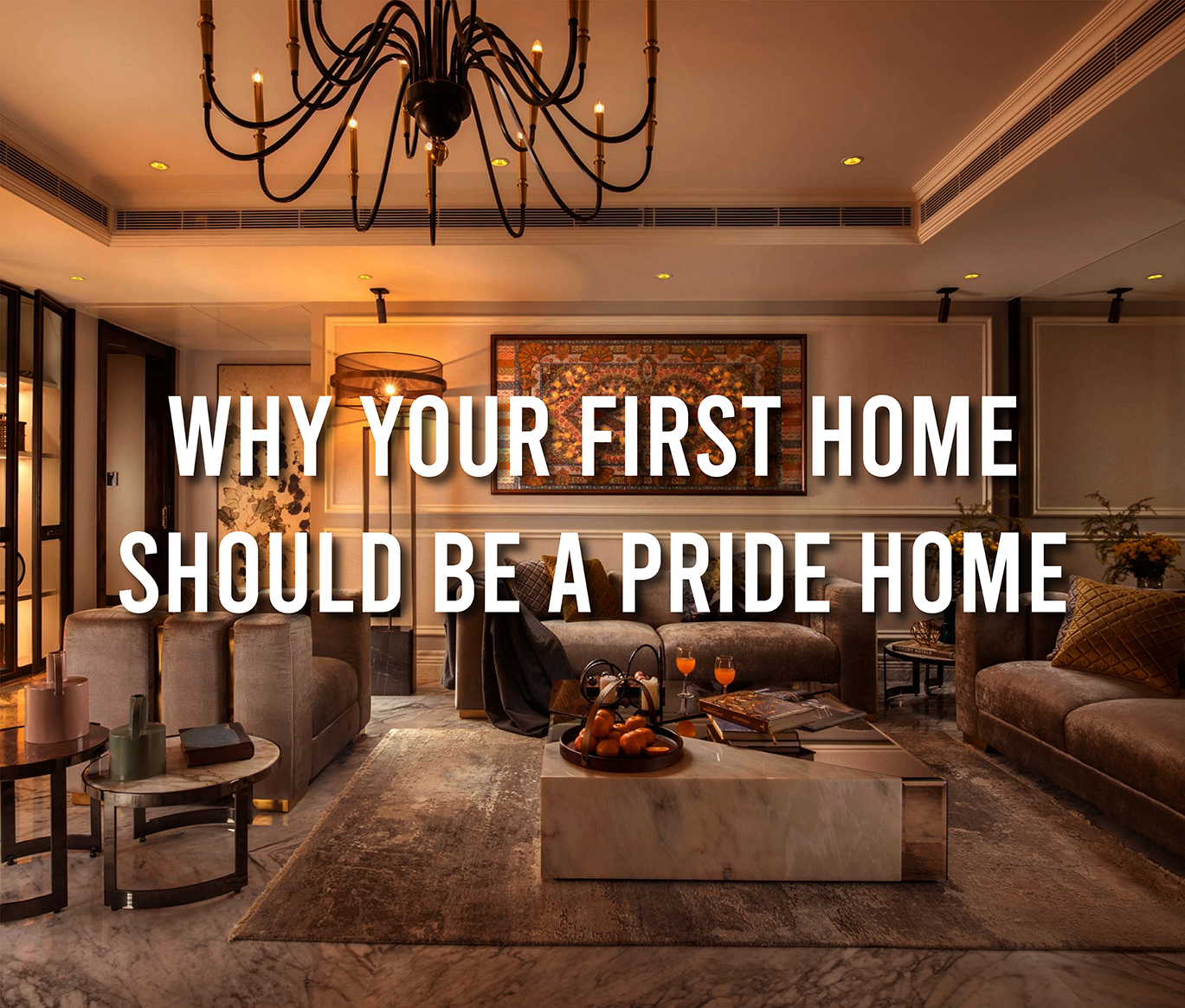 Why Your First Home Should be a Pride Home
Buying your first home is a dream come true and a recognition of one's hard work and sacrifice. Millions of Indians save for years and make tremendous sacrifices to make this dream a reality. That is why choosing a home that is made with the same dedication, care and pride is a natural thought. At Pride Group we have witnessed countless happy dreams come true when families booked a Pride home in Bangalore, Pune or Mumbai in our projects. Here are some of the reasons why so many families have booked a Pride home as their first home:
Quality Construction
Pride Group is distinguished in the real estate industry for our commitment to delivering superlative quality beyond expectations. This includes adoption of the latest cutting-edge technology to deliver homes that are a symbol of quality construction. This dedication has been celebrated and acknowledged by our peers and the industry through the many notable awards and accolades bestowed on the company such as Developer of the Year 2018 by ET Now, Best Premium Residential Project of the Year Award 2022 by ET Achievers for Pride Pegasus, Best Premium Plotted Development of the Year Award 2022 by ET Achievers for Pride Crosswinds Villa Plots and more.
Unmatched Architecture & Design
Look at any project constructed by Pride Group and you will see an icon. Whether they are commercial or residential, our projects are designed not just to be stimulating and comfortable for their inhabitants but also symbols of contemporary design and timeless architecture. Pride homes are a masterful blend of stunning aesthetics and perfectly design, natural surroundings. Feel enveloped in homes that are designed to maximise space, ventilation and natural light. Be assured that a Pride home will be your pride and everyone else's envy.
Wide Range of Amenities
Every family is made up of members who are all different and have varied interests. This is why at Pride residential spaces you will find a range of amenities. These are spread across indoor as well as outdoor spaces, and cater to kids, youth and senior citizens. From jogging tracks, landscaped gardens, clubhouses packed with a range of indoor sports facilities, to swimming pools and spas, there is something for everyone. Whether you prefer to relax, surround yourself with nature, walk, play or swim or even just enjoy a fun conversation, you will find a space to do so at your Pride home.
Infrastructure & Facilities
The design of a Pride home incorporates the latest designs, technology as well as facilities to provide you with the finest abode. Whether it is living space intelligently designed to ensure a seamless look, functional floor plans or the very latest in energy efficiency systems, a Pride home has it all. Pride residential projects are strategically located and are thus blessed with excellent connectivity and proximity to the best social amenities and infrastructure including metro, flyovers, ring roads and more.
Legal Clearance & Transparency on Delivery
Acquiring your first home should be an easy and hassle-free experience. At Pride Group, based on the solid foundation of core business values and reinforced through years of dedicated service, you can be assured of transparency, service commitment and honest prices. Our projects have clear legal titles and approvals from leading financial institutions. We take pride in ensuring you get timely possession of your Pride home.
1 Lakhs+ Happy Families
Living in a Pride home means being surrounded by a community of like-minded people with whom you can share festivals and celebrations. The Pride family consists of over one lakh families who have the joy of calling various Pride projects their home. When you book a Pride home you are assured of joining this happy community by increasing your joy manifold.
To Conclude…
Your family deserves the best and Pride homes aim to give you the best. Come visit any of our wide range of residential projects and choose a home that suits you the best. We can't wait to welcome you and your family as you make your first home a Pride home.