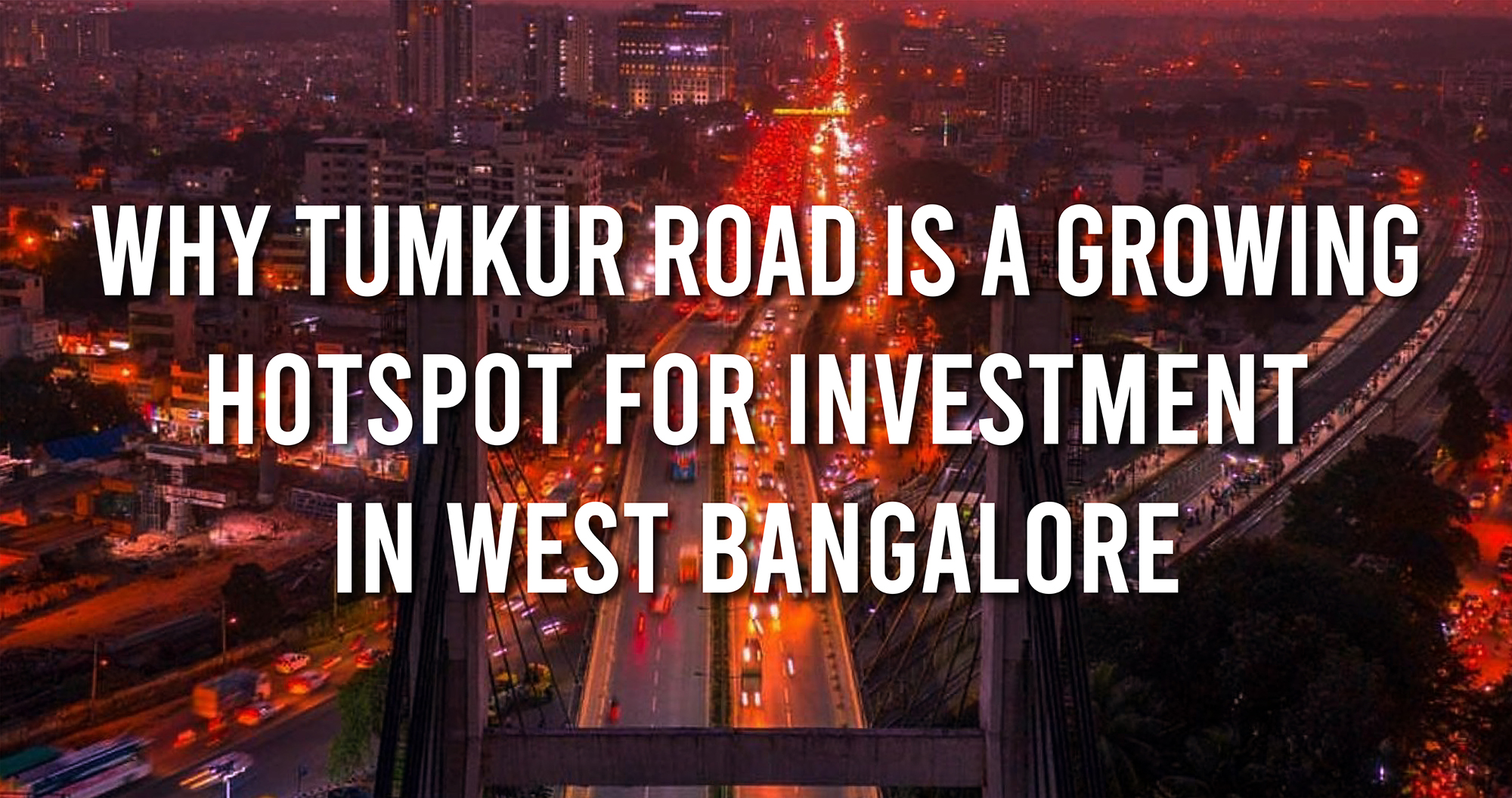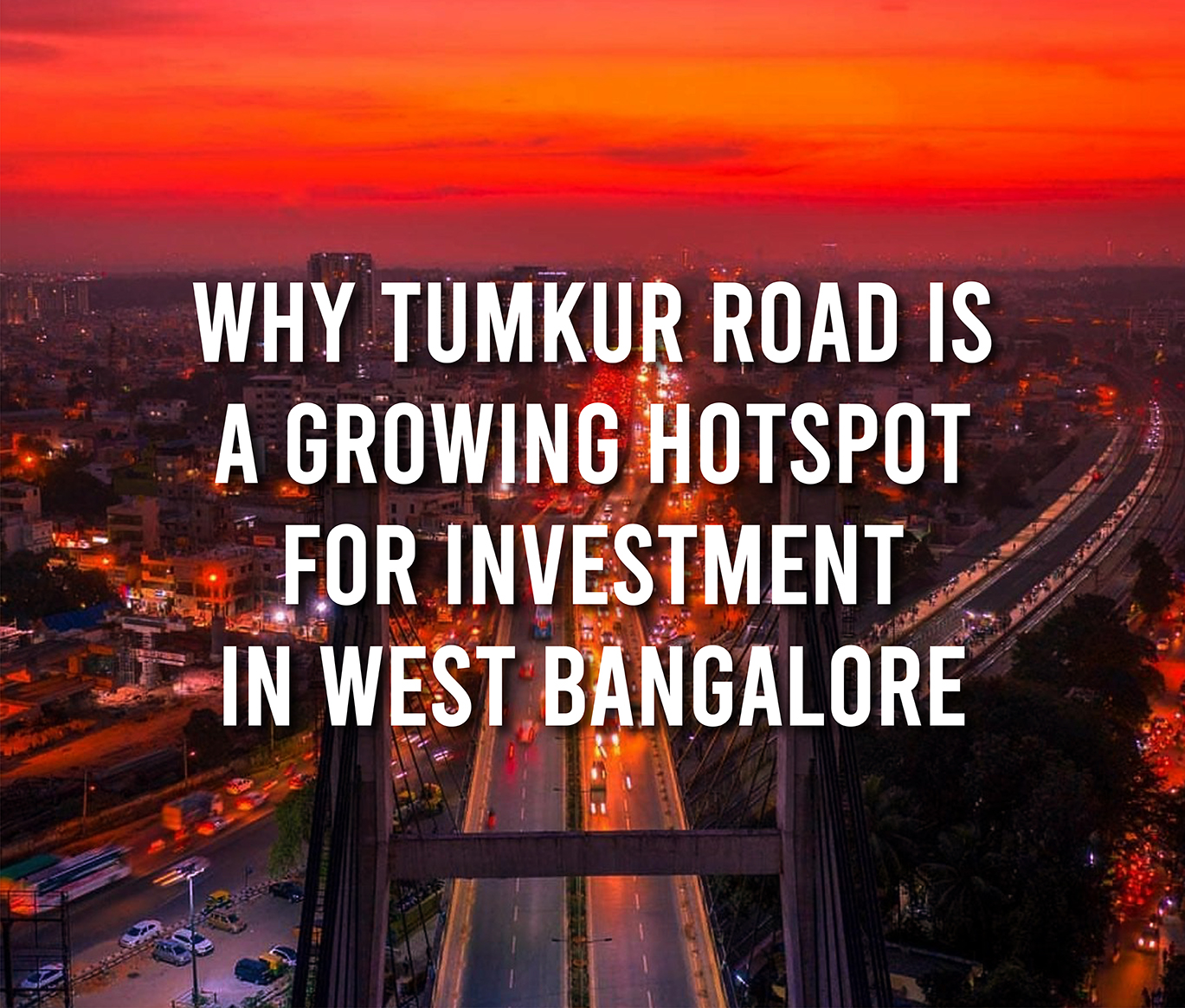 Why Tumkur Road is a Growing Hotspot for Investment in West Bangalore
Tumkur Road in West Bangalore is a growing micro market that has witnessed a lot of growth in recent years. The main growth factor has been its proximity to nearby thriving suburban towns such as Jalahalli, Nagasandra and Yeshwanthpur. The Green Metro Line, which goes up to Jalahalli, has been another growth catalyst for the demand for real estate along Tumkur Road. As a result, Tumkur Road has transformed from a rural region into a sought-after real estate market that has quickly become the preferred residential choice of many developers as well as homebuyers. Here is a quick look at what is driving this phenomenon:
Connectivity
One of the top highlights of Tumkur Road is the impressive connectivity that residents currently enjoy. The presence of the Green Metro Line provides quick access to places like Peenya, Jalahalli and Yeshwanthpur. The Tumkur Road neighbourhood is situated close to the NICE Ring Road as well as Bellary Road due to which there is a good interstate connectivity as well as frequency of the BMTC buses. The expected completion of the Nelamangala-Baiyappanahalli suburban railway corridor by 2025 will further boost connectivity.
Social Amenities
Tumkur Road offers a well-developed ecosystem of social and civic amenities to enable one to live a life of comfort and convenience. This includes reputed educational institutions such as Millenium School, St. Philomena's Public School, Ramaiah Medical College, Shri Pillappa College of Engineering, Acharya Institute of Technology and many more. Be assured of quick access to medical care with prominent names such as Omega Speciality Hospital, MS Ramaiah Sagar Hospital, Usaha Hospital and Raksha Multispeciality Hospital in the vicinity. For shopping and retail needs there are numerous options such as Yeshwantpur Market, Rockline Mall, IKEA and Orion Mall within driving distance. Access to such good quality facilities has further boosted development of residential projects in Tumkur Road.
Office/Work Hubs/IT Parks
Tumkur Road is in close proximity to industrial hubs which provide numerous employment opportunities. Peenya Industrial hub is one of the most prominent work hubs situated close to Tumkur Road. DENSO Kirloskar Industries Pvt. Ltd. and the Mysore Electrical Industries Limited are some of the big names operating here. Other employment providers in the area include ISRO data center, Exide Industries, Hitachi, Himalaya, ITC Life Science and Technology Center, Parle and Volvo among others. The recent growth of the Dabaspet industrial area has given rise to many small-scale industries and companies such as Jindal Aluminium, TD Power, LM Wind Power and more.
Planned Infrastructure Developments
Tumkur Road will benefit immensely from a number of planned infrastructure developments. One of the most hotly anticipated of these is the Peripheral Ring Road (PRR) which will connect Tumkur Road to major roads such as Sarjapur, Old Madras Road and Bellary Road as well as Whitefield, Hoskote and the Kempegowda airport. The PRR once implemented and completed is expected to not only enhance quality of connectivity but also boost real estate value. Other eagerly awaited developments include the BBMP plan to construct a signal-free corridor with six flyovers and underpasses including one at Tumkur Road.
To Conclude…
Tumkur Road's proximity to NH-44 or Bellary Road gives it a rare advantage of easy connectivity to the CBD as well as the airport in the north. Its location close to growing industrial hubs makes it an attractive destination for working professionals. Similarly, good schools, accessible medical care and plenty of stores make Tumkur Road an easy choice for families. Since the Tumkur Road micro market is still developing one can also expect their real estate investment to reap the rewards of this growth. No matter why you choose Tumkur Road, rest assured that your life here will be engaging, immersive, active and rewarding.