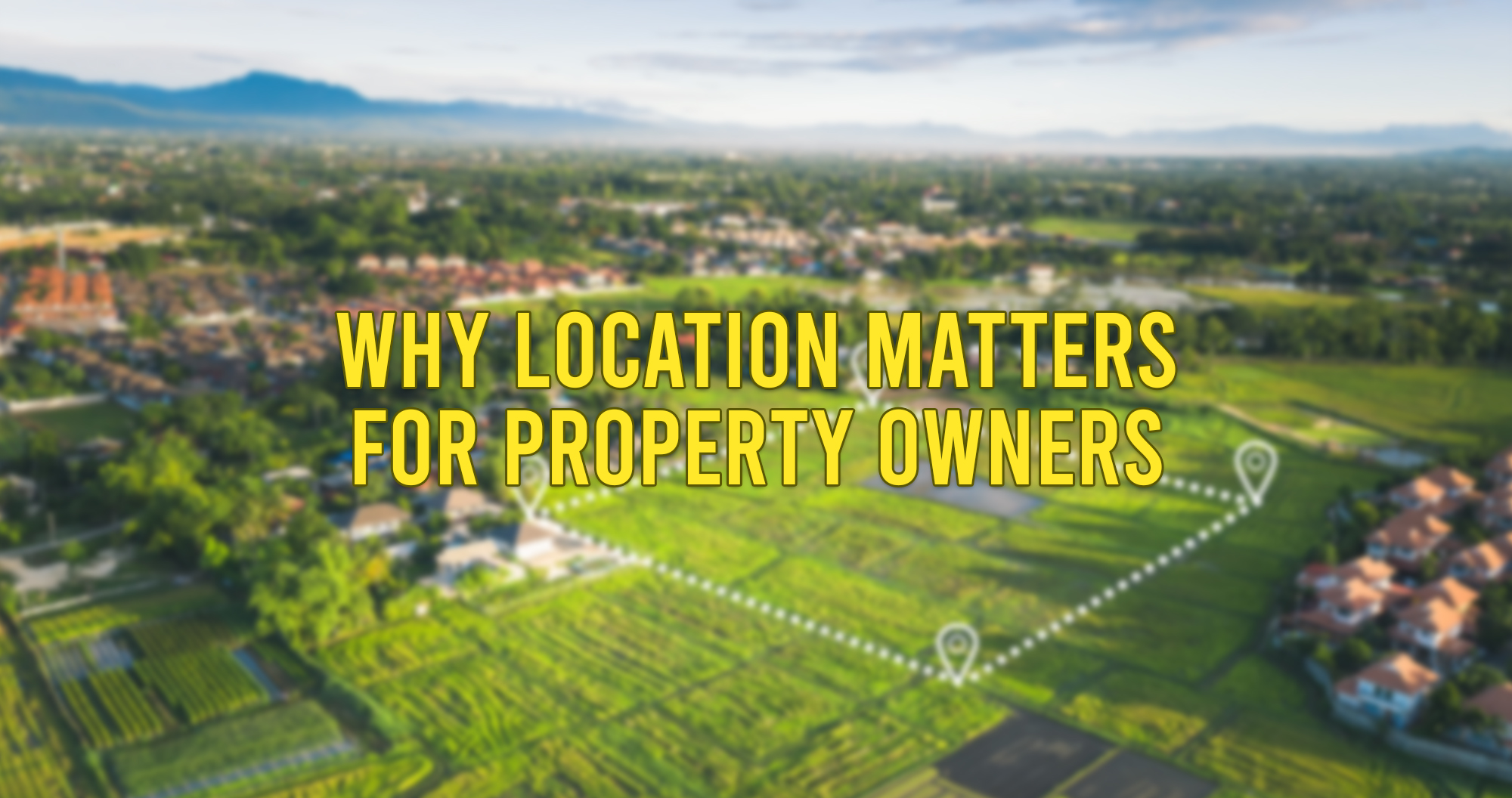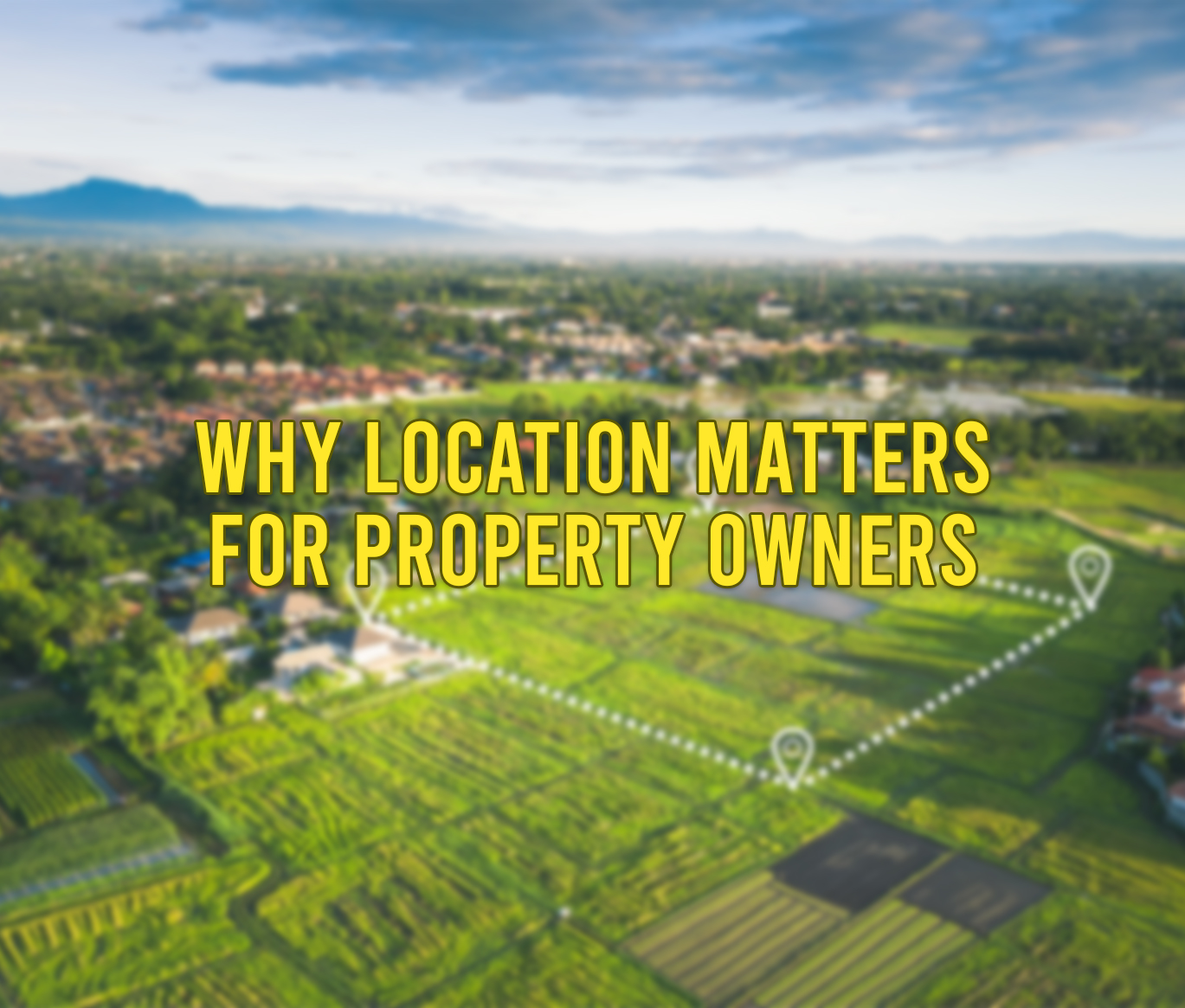 Why location matters for property owners
Location is the most important factor in any real estate investment. One thing all the buyers need to remember is location, but ignoring this factor can have a huge impact. Location plays an important role in your search for a new property, and it has its perks. Real estate values ​​are based on various characteristics generalized by location. Location determines many things like quality of life, school options, travel time and community area, and profit margins. Even if you find the best home but the location is not very interesting, it's not ideal to invest in the property. If you want the perfect real estate investment, you need to choose the best location you can afford. You may need to adjust your price range or wishlist to get to your desired location. There are several factors that are considered essential that will affect the profitability of an investment.
Given below are some of the reasons why location is a prime factor to check before buying a home.
Accessibility of Public Transport
Choose an area appropriately so that you do not always spend time in traffic jams or spending time from office to home and vice versa. When looking for a new home, check how far the public transport stops such as bus stops, train stations, airports, and major highways are. Find a home that can reduce travel time to the office.
Lifestyle
Buyers should focus on the lifestyle they are looking for. Looking for a quiet, family-friendly area? The quality of life you want depends entirely on your lifestyle, basic needs, and, above all, a place that will make you and your family happy. Explore areas of interest and visit nearby places and small businesses to better understand what life is like in these places. In many areas, you'll find houses that are within walking distance of entertainment such as movie theatres, parks, and golf courses. So, choose a community that shares similar values, that reflect your goals. Pride Group selects its location in such a way that the homes are located closer to convenience and happy living. Locations in the vicinity of shopping malls, parks, restaurants schools are chosen for premium villas and apartments.
Educational facilities
This is the main attraction when looking for the best accommodation. In general, real estate seekers are still more interested in their children's education and often pay more for a home located near a popular school or university located in a particular area. So, carefully research the schools or colleges that are near the areas you are most interested in. Make sure you are getting exactly the quality education you are looking for your child.
If the house is too far from the school, it becomes an unliveable house as the transportation will affect your child in different ways. So, look for school reviews, distance from home, conversations with neighbours, and other factors.
Local Amenities and Services
Always ensure that the property you invest in offers amenities such as restaurants, shops, and family attractions. Or are you looking for a quiet place away from the hustle and bustle? Many apartments are considered the best, as they offer buyers great panoramic views of the city landscape. One slice of greenery in one window is enough to provide a good spot. Also, make sure the utility is supplying water and that the electrical panel is providing regular power without outages. Without these communications, there is no reason to live on the property. Save this item to your checklist to start your home search.
Leading real estate brands like Pride group offers gated villa community in Bangalore that are located in well-developed areas that are in demand. Most of the areas are meticulously located closer to office spaces and commercial spaces that enhance work-life balance by reducing transport time.
When you are really thinking about buying real estate, the scope of the property is an important factor for investors looking to relocate for years to come. So, pay attention to options that are important and affect the value of your apartment over the years. The value of real estate is similar to the stock market on a stock exchange and is highly volatile and constantly fluctuating depending on many factors. In general, the value of an apartment or house increases or decreases depending on the commercial or recreational, or entertainment developments in the area. There are many factors that affect the extent of a property, but the region has the greatest impact. Choose a premium villa or apartment that will let you experience life to the fullest.