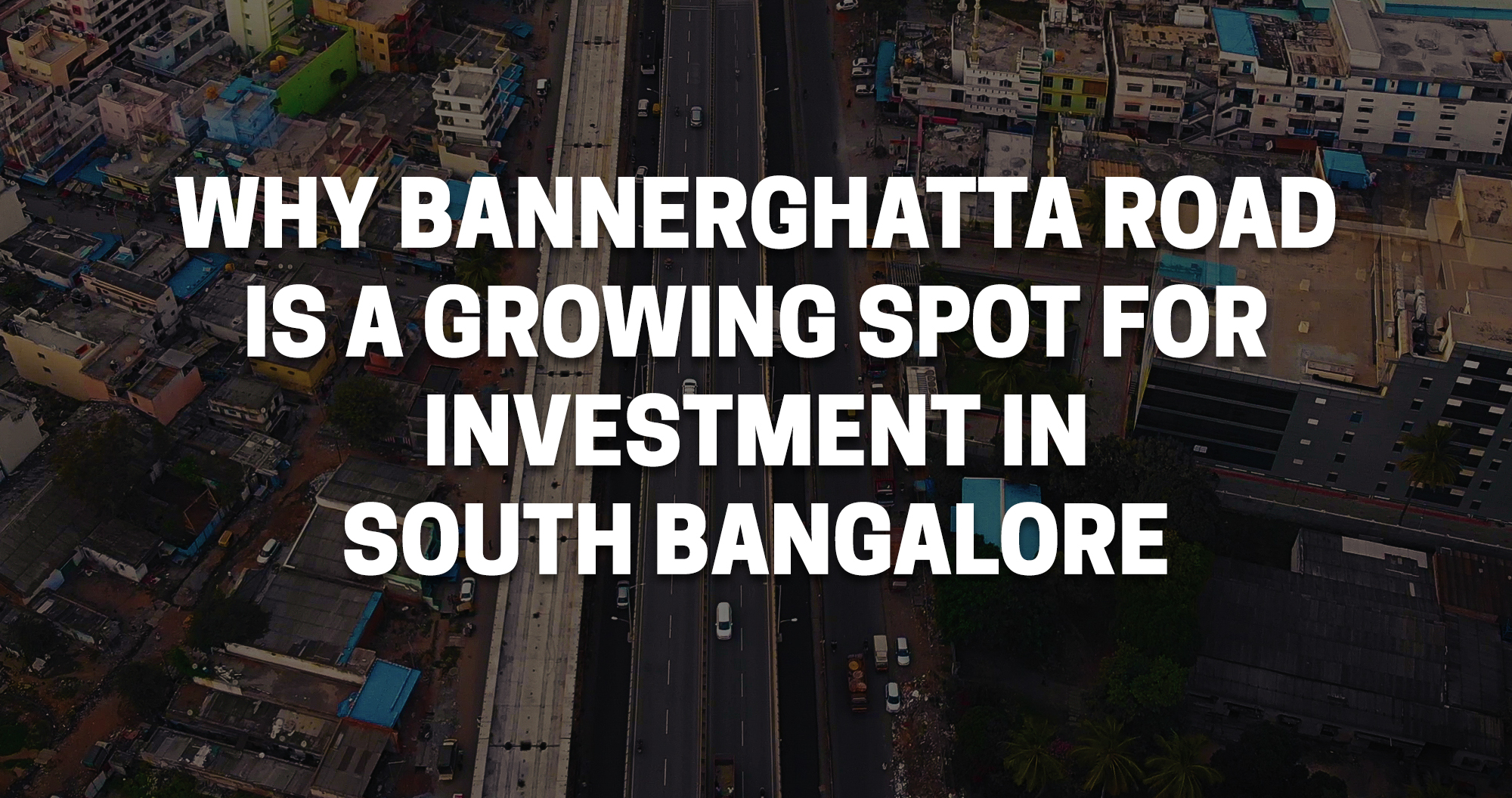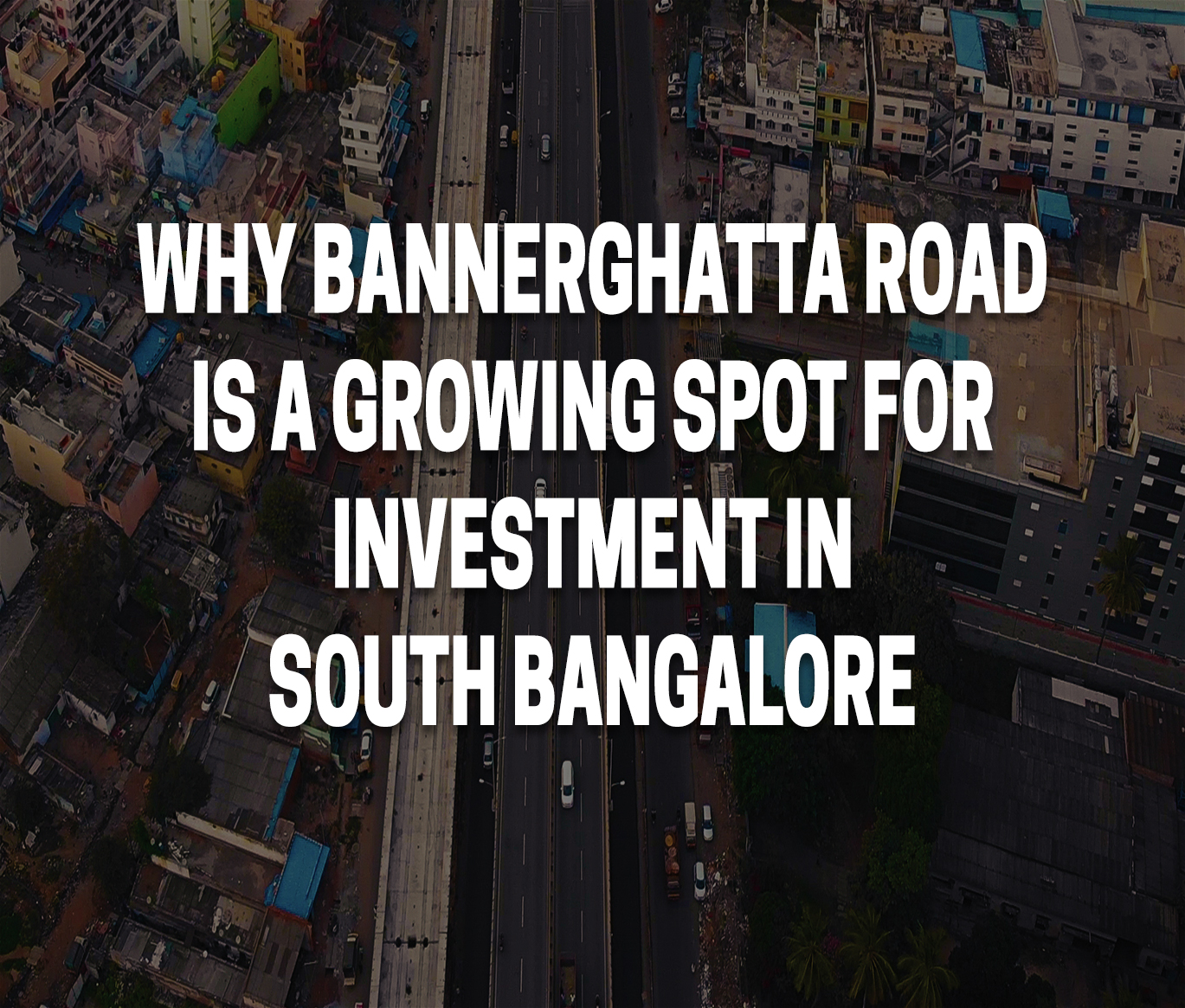 Why Bannerghatta Road is a growing spot for investment in South Bangalore
Bangalore is a city that is constantly booming with developments, and in no time, the city has emerged to be one of the best places for smart investments. When we think of investment in a city like Bangalore, the first thing that will come to mind is South Bangalore.
South Bangalore is one of Bangalore's most developed areas, thanks to its excellent infrastructure, connection, and IT-boom. While maintaining its old-world charm, the city boasts the ideal combination of modern towers and lush vegetation. South Bangalore stylishly retains the lakes, gardens, and parks that made Bangalore famous in the past. And with the perfect ambiance and convenience, South Bangalore has developed to be one of the most desirable places to live and invest in India. Micro markets in the vicinity of NICE Road are gaining pace as a result of the relatively low land prices and the ever-increasing demand for living spaces. There are various villas, residential plots, and apartments in South Bangalore. And these are the ones that would look like it's straight out of your dreams.
South Bangalore is an entire world altogether and it indeed houses the best living spaces. But which is one of the places in South Bangalore that can make fill your lives with contentment? Well, the only place we can think of is Off Bannerghatta Road. Located close to Electronic City, Off Bannerghatta Road is an ideal place for real estate investment. If you are a person who is employed in Electronic city, Bannerghatta Road will have the best investment options for you.
Here are some of the things that will assure you that investing in Bannerghatta Road is ideal for you.
Knowing Bannerghatta Road
Before investing in real estate in Bannerghatta Road, it is essential to understand the region. With the boost in industrial growth, Bannerghatta Road also saw a hike in real estate growth. With the residential and commercial developments and fast urbanization along this corridor, Bannerghatta Road became one of the most sought-after investment sites. There are various apartments and villas on Bannerghatta Road that if invested in will earn you an asset for a lifetime. The locality is built to be the best residential spot with a striking balance between the city and rustic life.
The region is a vibrant area with Bannerghatta National Park located on SH-87 on Bangalore's southern outskirts. Living in a housing space located on Bannerghatta Road, you will be well connected to JP Nagar, Electronic City, Jigani, Kalkere, and BTM Layout are all well-connected along this route. The key specialties of Bannerghatta include connectivity, great social infrastructure, reasonable property pricing, rising land appreciation, and more.
Connectivity
Connectivity is one of the key factors you look for in a place when you are planning to buy or invest in a property. Living on Bannerghatta Road means staying connected to all parts of the busy city. The demand for villas, villa plots and apartments on Bannerghatta Road has skyrocketed in the past few years. Thinking why? This is mainly due to the easy accessibility the location provides for the residents. The region is well connected to other parts of Bangalore via arterial roads including Outer Ring Road, and NICE Road. Bannerghatta Road being part of the State Highway 87 is the cherry on the cake, and it connects Bengaluru with the surrounding towns of Jigani and Anekal. And if you are a frequent traveler to the neighboring district, all you need to do is take the Hosur Road.
Infrastructure
Convenience is what you need to look for in a place where you are planning to make an investment. Investing in Bannerghatta Road, you are investing in convenient living. Your needs for a living space will include schooling, healthcare, and entertainment. Bannerghatta Road can offer you all these in close vicinity. Boosting the realty prospects to the next level, the locality is home to reputed educational institutions like IIM-B, National School of Business, Sarala Birla Academy, Ryan International School, etc. And when it comes to healthcare, you can choose from Apollo Hospital, Fortis Hospital, RVM Foundation, Vasan Eye Care, etc. Planning for a weekend sopping or movie? Drive to Gopalan Innovation Mall, Vega City Mall, or Royal Meenakshi Mall to spend the best recreational moments
Housing options
Bannerghatta is said to be the most favorable area for investing in a home. There are various residential properties on Bannerghatta Road. From apartments to plots you will get a wide range of options for you. Leading real estate brands like Pride Group have premium villa plots for sale in Bannerghatta Road. They also offer your top-notch apartments and villas on Bannerghatta Road. Pride green Meadows, Pride Rolling Hills, Pride Crosswinds, and Pride Vatika are some of the Pride villas on Bannerghatta Road. if you are planning to invest in an apartment, Pride Sunrise is the best option for you. Investing in any Pride villa or apartment, you can rest assured that the home will be rich in amenities and various other facilities.
Looking for a premium residential that will also be a great investment? Make a smart investment and choose the best spot, Bangalore South for your investment. Choose your favorite villa, apartment, or villa plot from Pride Group and rejoice in your life.