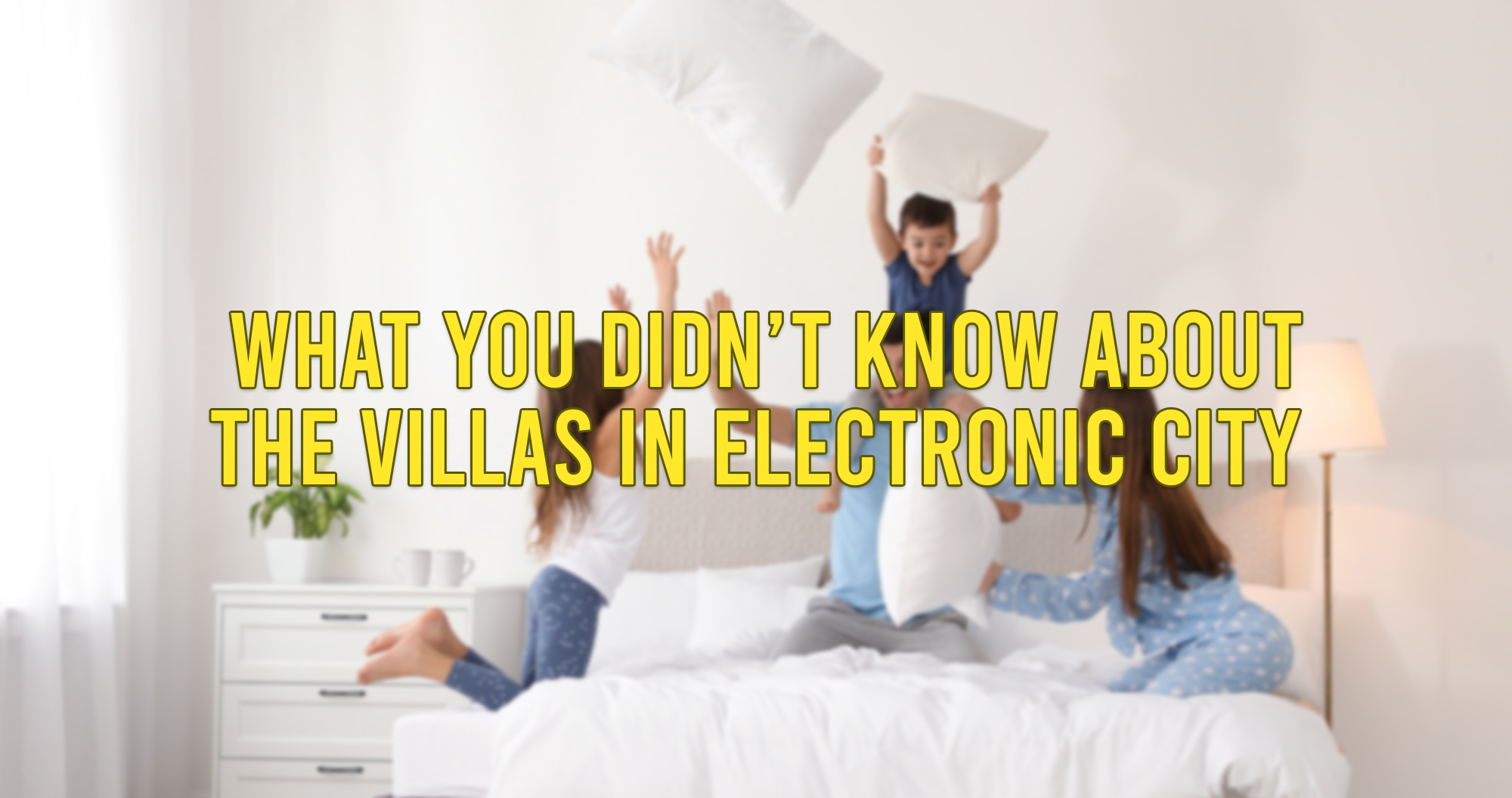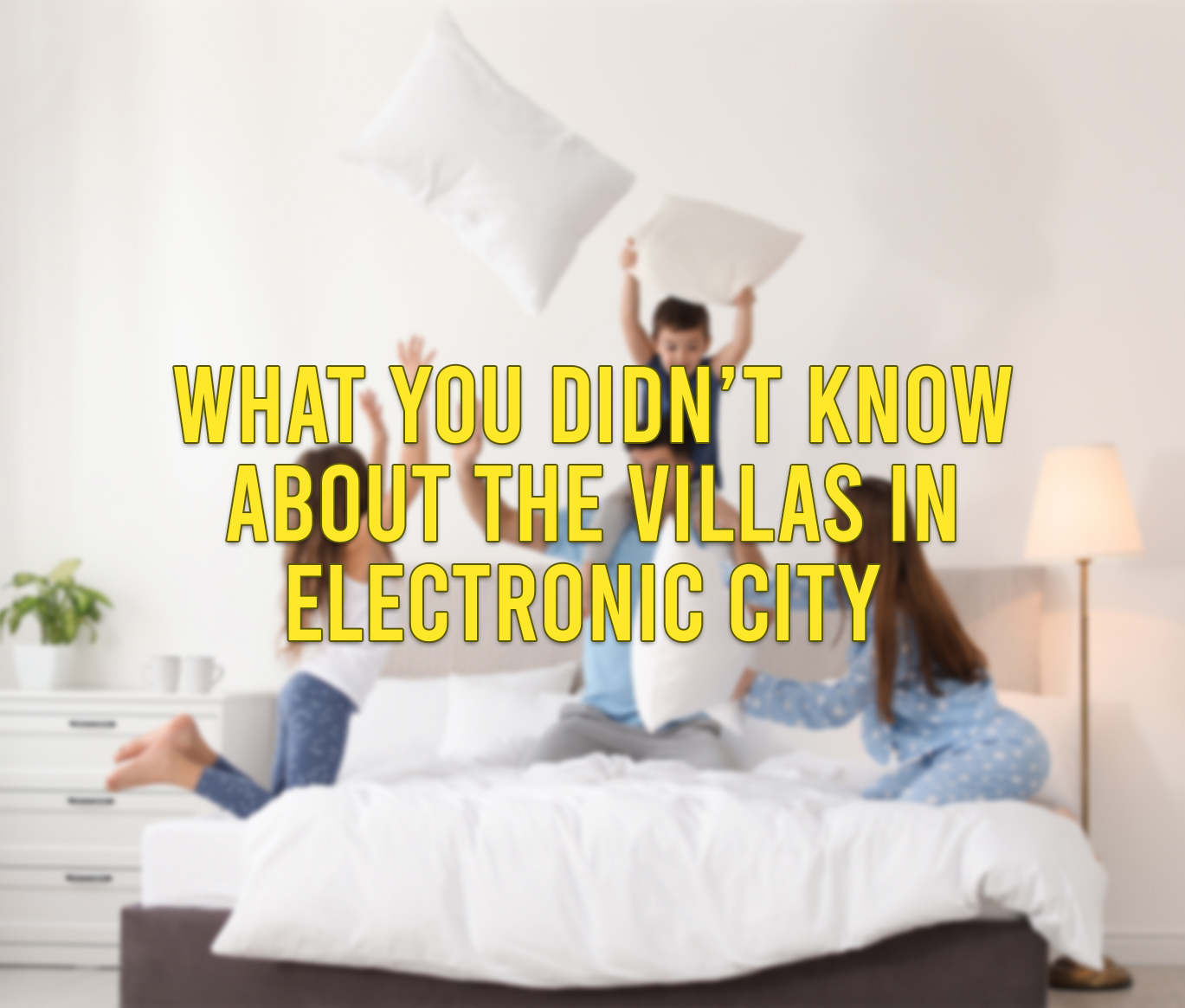 What You Didn't Know About The villas in Electronic City
From being known as the Garden City to being renowned as the Silicon Valley of India, Bangalore has come a long way. Being the IT capital of India had bought many developments to Bangalore and one such is the real estate industry. If we take the whole of Bangalore, many regions are renowned for their developments. And one such region is Electronic City, where businesses thrive and so does the real estate industry. From apartments to villas in Electronic City is a space worth living in. Let us pour our insight into Electronic City.
Electronic City, the IT hub of Bangalore is home to over 300 multi-national companies, tech giants such as SAP, MindTree, Wipro, Infosys, and plenty of established commercial buildings and co-working spaces. Because of the same, the region has seen a rapid increase in real estate demand in the region. Being a competitive market, the real estate brands strive to provide the best living spaces that offer more than just a home. Leading builders like Pride Group have made sure that their villas offer robust connectivity and access to well-developed social infrastructure. The connectivity features and the developing industry in Electronic City make it a potential area to invest in, thereby rapidly increasing the demand for villas in Electronic City.
Electronic city: A promising residential real estate destination where you are closer to happy living
Planning to invest in a villa in Electronic City and your heart is asking the question why villas in Electronic City? Well, why not villas in Electronic City are what you are going to find out.
A home closer to Workplace
People sometimes earn money and lose peace of mind. You will not know when the thin line between work life and personal life thins. If you yearn for a healthy work-life balance, the first thing you can do is find a home closer to your workplace. You can bid adieu to traffic time and spend more time with your family. You can even choose a healthy life by cycling to your workplace.
Strategically located for connectivity
Choosing a home that is well connected to the outside world is essential. Most of the villas in Electronic City are well-connected to IT hubs and various other hot spots in the region. Be it Off Bannerghatta Road or Jagini, both the region near Electronic City assures a convenient living. And there are many luxurious villas in this region by the best builders in Bangalore from which you can find your dream home. With the upcoming Metro station and major arterial roads like the Elevated Express Highway, Nice Road, Off Bannerghatta, and NH-44, you can travel to any part of Bangalore with ease.
The dream social Infrastructure
Owning a villa in one of the most desired areas of Bangalore is one of the dreams every single one of you wished to live. Live the best social life where your residence is close to international schools, premium universities, specialty hospitals, diagnostic centers, shopping malls, restaurants, and more.
Live close to nature
When you buy a villa in Electronic City, you are investing in much more than the property. You are investing in a blissful life that offers you a resort-like living away from the city life even when you are in the city. Pride Group villas in Bangalore South including Vatika villas, Green Meadows villas, and Crosswinds villas come with ample green space where you and your family can spend time in the serene nature. Enjoy your evenings in the green space breathing the fresh air.
By buying a villa in Electronic City, you are buying a home of convenience, comfort, and happiness. Get ready to cushion yourself with the most luxurious living. Choose a villa in Electronic City for your home and enjoy the best living.