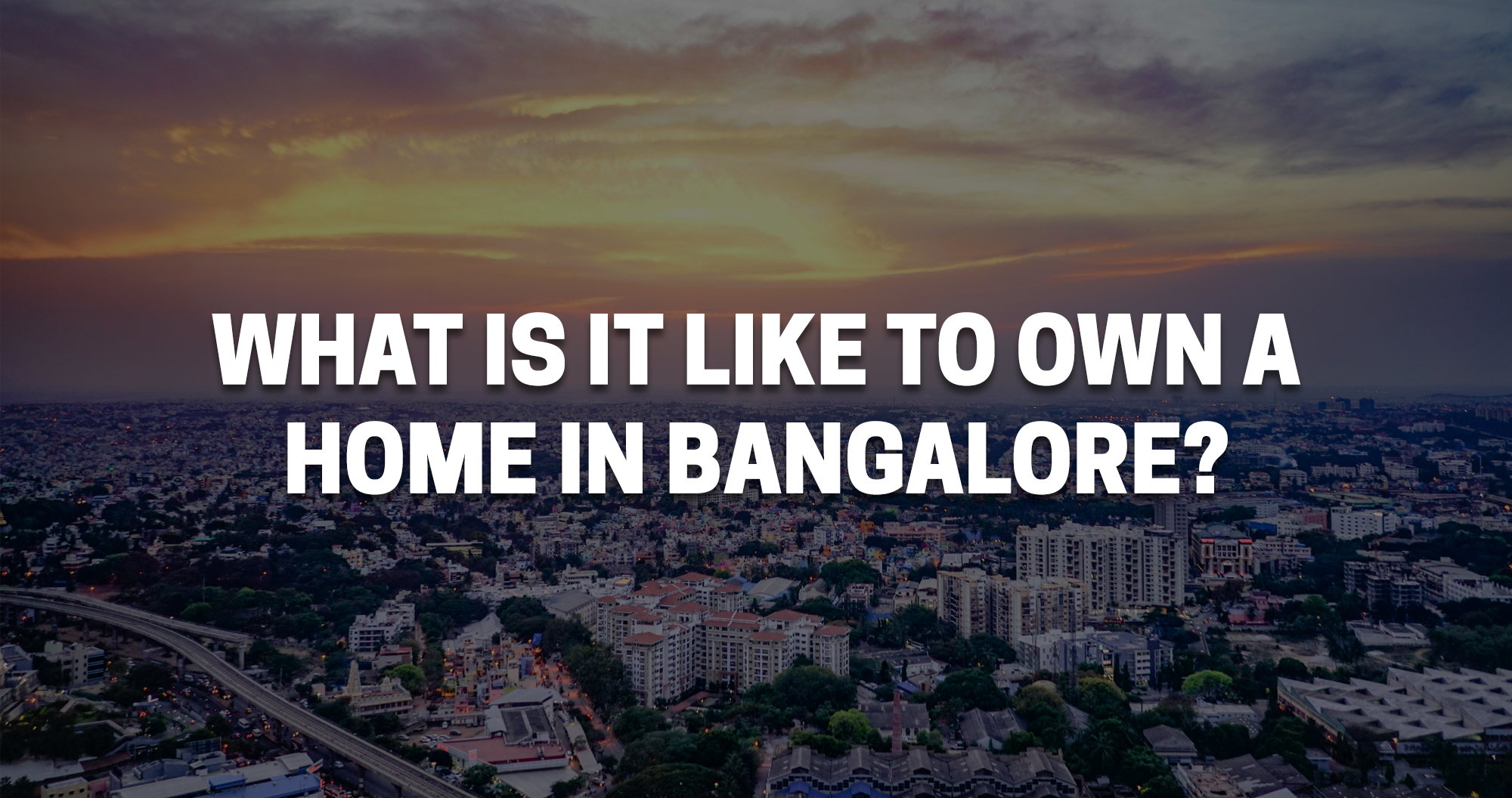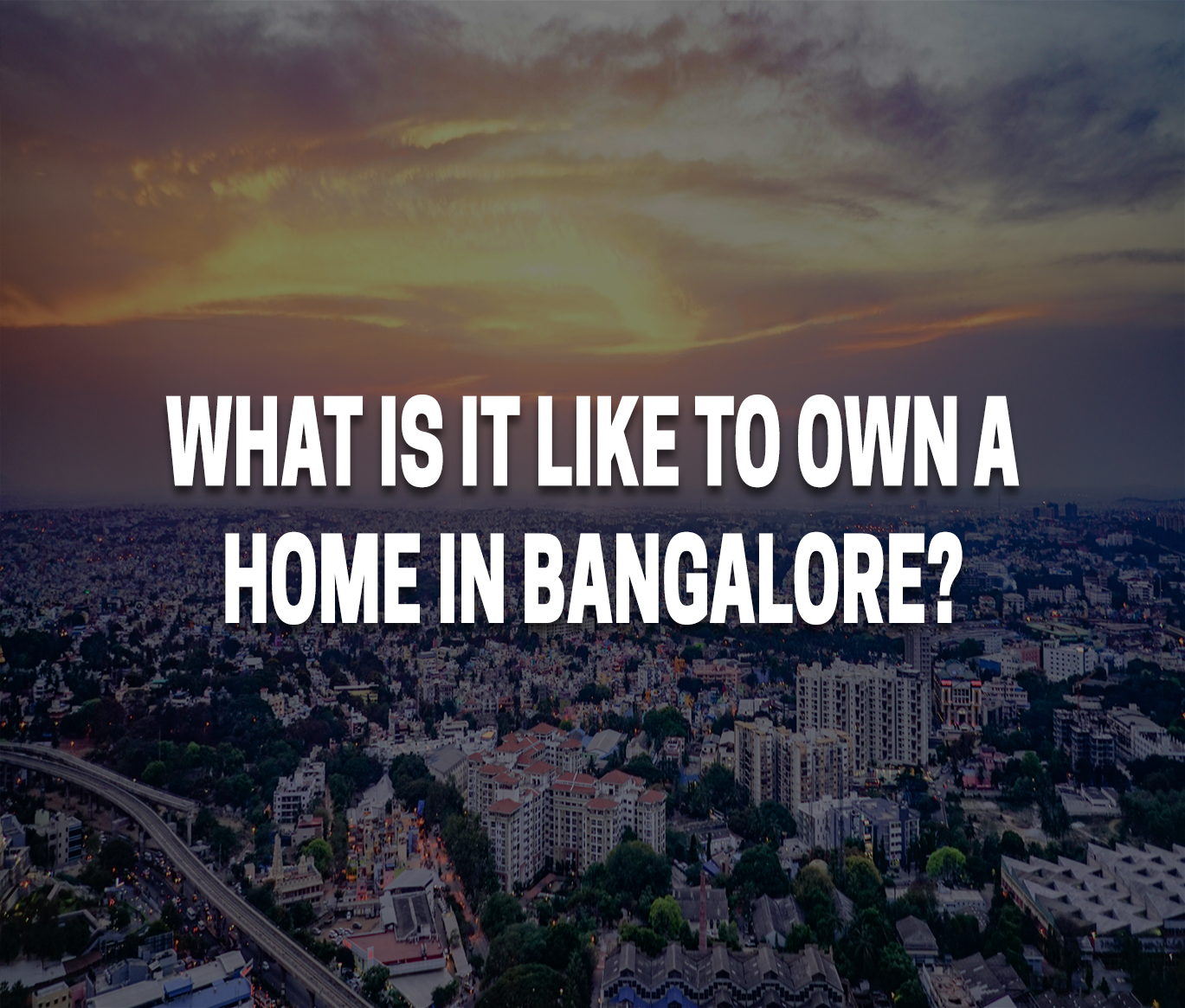 What is it like to own a home in Bangalore?
The story of a typical Indian revolves around education, job, marriage, first home, and on it goes. When everything mentioned here comes as a challenge, the most challenging one is owning a home. It is nothing less than the epitome of wealth in the eyes of Indian society. And it is so, for a reason.
Investing in a home involves major financial sacrifices. But is it worth it? Absolutely. According to Suze Orman, owning a home is a keystone of wealth- both financial affluence and emotional security. Well, she addressed home ownership in the most accurate way possible.
Have you hit it off at your dream job and are on the fence about your dream home? Then don't miss out on these noteworthy perks that will reassure your uncertain mind.
Fixed charges
Living in a rented property, a fixed monthly payment for years will be a mere dream. With every year, the amount you spend increases. Imagine paying a fixed amount. But this time, you are putting money down for your own home. The mortgage for your home is a fixed payment that you can go on paying for years. And there is another bright side to mortgages. One day you will have completely written off the amount.
If you are a person who is busy paying your rent every month you are missing out on the financial freedom that only home ownership can reward you. So instead of choosing something fleeting, opt for something long-term. Choose to be a homeowner!
Investment opportunity
In a city with a constantly rising trajectory for the real estate market, one of the most lucrative investment opportunities in Bangalore is real estate. Unlike the latest tech-driven investments, anyone can invest in real estate and the returns are promised.
Buying a home, you stop stacking money for the landlords and other rentals. Instead, you in invest in yourselves, your dream home. Investment platforms always come with risk, but when it comes to real estate in Bangalore, the land appreciation or resale value is always high. And then there is the rate of inflation that sets the property value on the rise.
Freedom & emotional security
This one takes us back to the quote by Suze Orman, American financier. Owning a home gifts you emotional security which inculcates a feeling of freedom in you. Let's not forget the freedom one gets to enjoy as a homeowner. You get to enjoy all the freedom, unlike a renter who is obliged to follow the rules of a landlord.
The privilege of redecorating or painting the house is another cherry on the cake. Moreover, the buyer can carry on with renovations for aesthetic purposes. But when you are a renter, neither do you get payback in remuneration, nor do you get to keep it. Own a home & own your freedom on different levels.
Sustainable living
When are you settling down? A question often asked by Indians. Finding a premium home encompassed safety, security, and comfort, you become a homeowner. The rest is what you have always dreamed of living, where you can raise your family and spend the happiest moments of your life.
No one loves the idea of changing addresses frequently while moving between rental apartments or individual homes. This is the opposite of sustainable living. This will not only be tiring but also expensive. Choose the best home for you and your family and live your dream life.
Final Note
A journey to homeownership is the most challenging yet the result that awaits makes it all worth it. After becoming a homeowner, you will spend the most memorable moments at your dream home. And if you get a great team of builders your home buying process will be extra fun.
Pride Group, one of the best builders in Bangalore has the best housing options for potential buyers. From premium apartments to villa plots, Pride Group has all the living options at an affordable price for a first-time home buyer. Buy your favorite villa, or apartments in Bangalore and live happily.
Be a homeowner and say hello to a retirement life free of house payments!