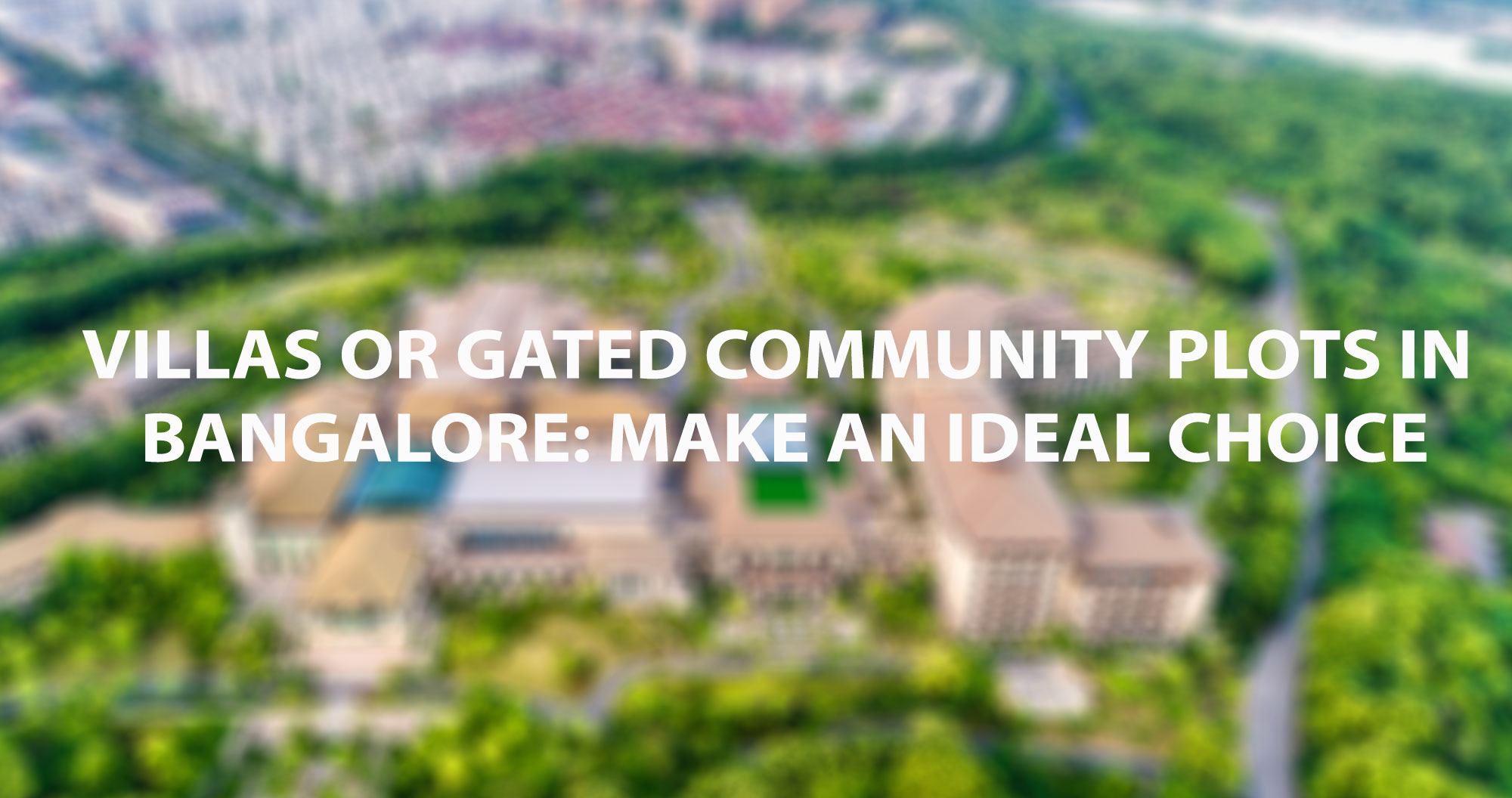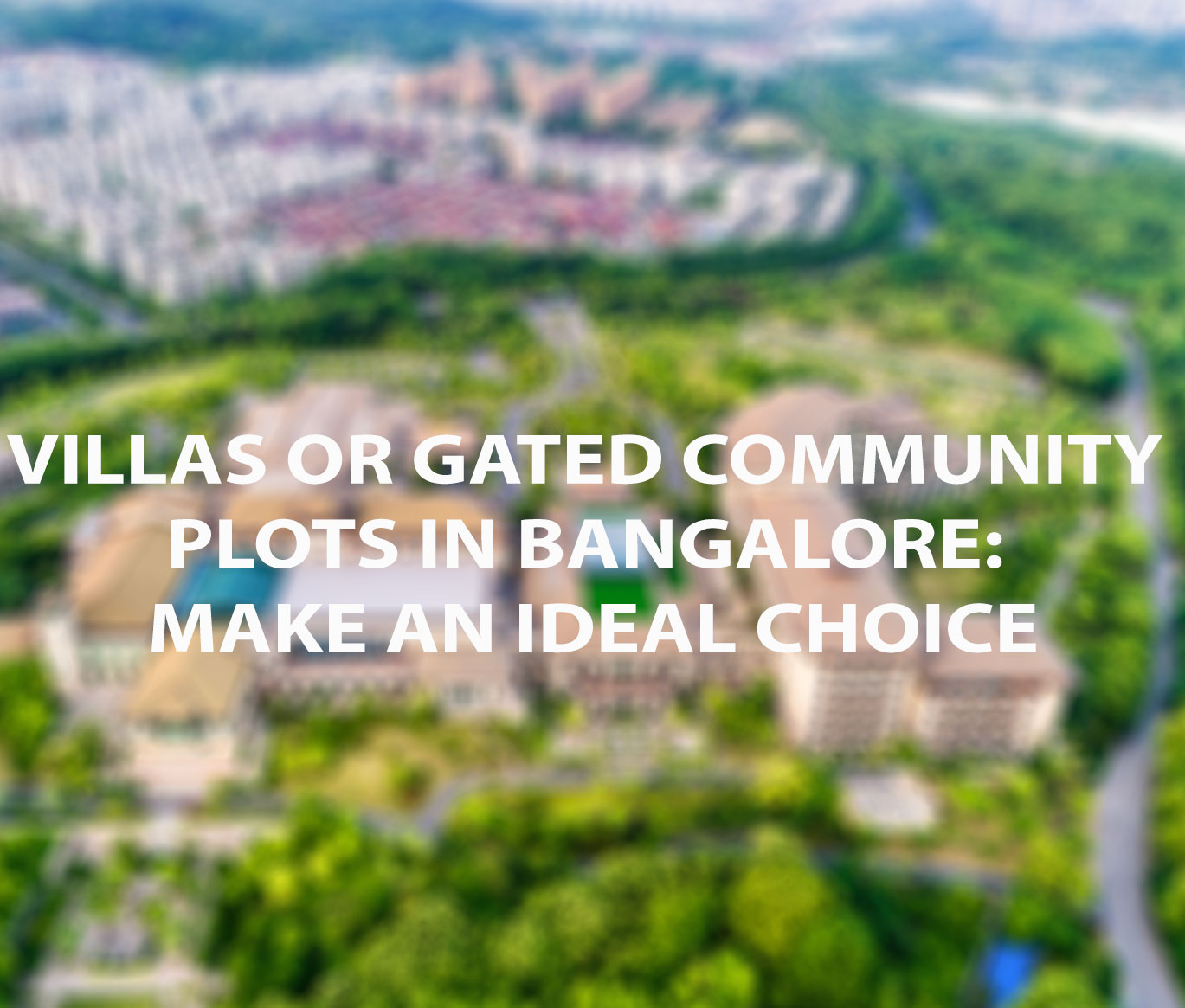 Villas or gated community plots in Bangalore: Make an ideal choice
Many people have chosen to live and work in Bangalore, the country's IT powerhouse. In the last ten years, the city has experienced tremendous growth, which has increased the population density. Due to this, there is an increase in demand for residential homes in Bangalore, particularly in the suburbs. And this has come as a boon for the best builders in Bangalore. Villas or gated community plots are popular choices for homebuyers seeking the ideal balance of luxury, seclusion, and security. Let's talk about why these homes are the best option.
Villas:
Space and Privacy: Villas in Bangalore South and other parts of the city offer a spacious living environment that offers ample room for families to live a life of joy and thrive. Unlike apartments, villas on Bannerghatta Road and across the city offer a sense of privacy and exclusivity, which is essential for all. Villas are for those who want to live in a peaceful and secure environment.
Luxurious Amenities: Villas come with a host of luxury amenities, including pools, landscaped gardens, jogging tracks, children's play areas, parks, gyms, and much more. Best builders in Bangalore make sure to add amenities to their ongoing residential projects in Bangalore to offer a comfortable and convenient lifestyle that is perfect for you and your families.
Resale Value: Villas in Jigani or any other part of Bangalore are an excellent investment option. The resale value of these homes is likely to increase over a period of time. This appreciation is due to the limited availability of land in the city, the premium location of the villas, and the high demand for spacious and luxurious homes.
Gated Community Plots:
Flexibility: Gated community plots offer a high degree of flexibility as homeowners can design and build their homes from scratch. One can design the home according to their preferences. Meanwhile when it comes to apartments or villas, the home and all the spaces are already set up.
Affordable: One of the best cost-effective investment options in Bangalore is the premium gated community plots. they are usually cheaper than villas or apartments in Bangalore South and other parts of the city. Moreover, you can choose to build a home in phases. This lets you take your time and help in planning the construction finances with ease.
Investment Opportunity: Investing in Gated community plots means investing in a parcel of land with a rising appreciation value. Gated community plots located close to developed and developing regions of Bangalore offer an amazing investment opportunity as the land prices increase in Bangalore.
Freedom: Living in gated community plots offer a sense of freedom and independence unlike any other. The joy of owning land that does not come with any apartments. From freedom of owning the land to freedom of designing the interior based on your choice, gated community plots offer a level of privacy and security. One of the best living options in Bangalore is gated community plots.
Villas and gated community plots come with perks of their own. And in choosing the perfect one for you, you need to know what you are looking for. And the best builders in Bangalore have the perfect living space for you. Pride Group, one of the most prominent builders in the city has the best ready-to-occupy villas in Bangalore South and various other parts of the city. At the same time, the builder has premium residential plots for sale in Bangalore to offer you. All you need to do is find the right one for you.
If you are looking to move in as soon as possible, the best option for you is the ready-to-occupy villas in Bangalore South or any other preferred region of the city. And if you aiming to invest gated community plots are the one for you. So ready to buy?