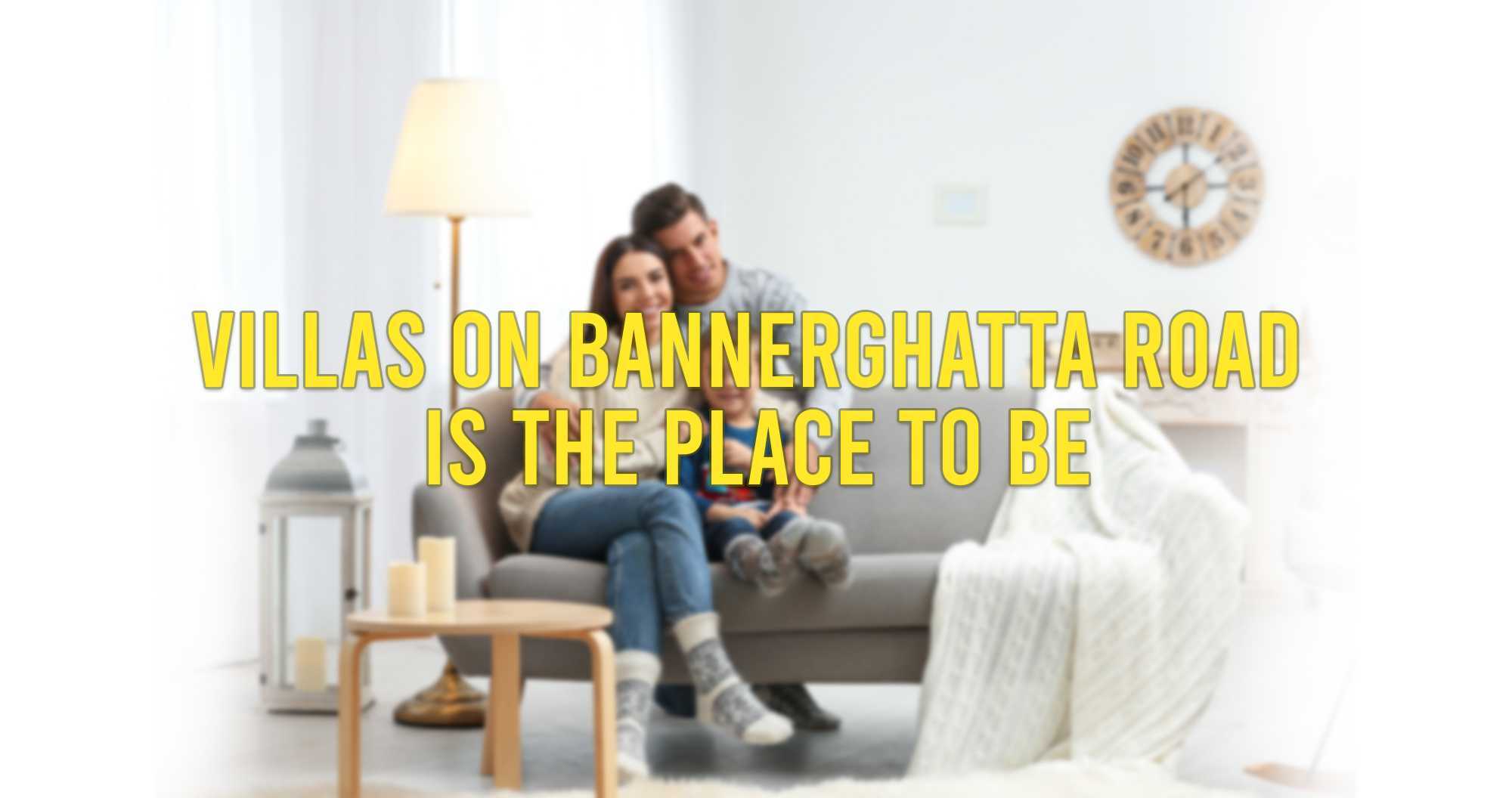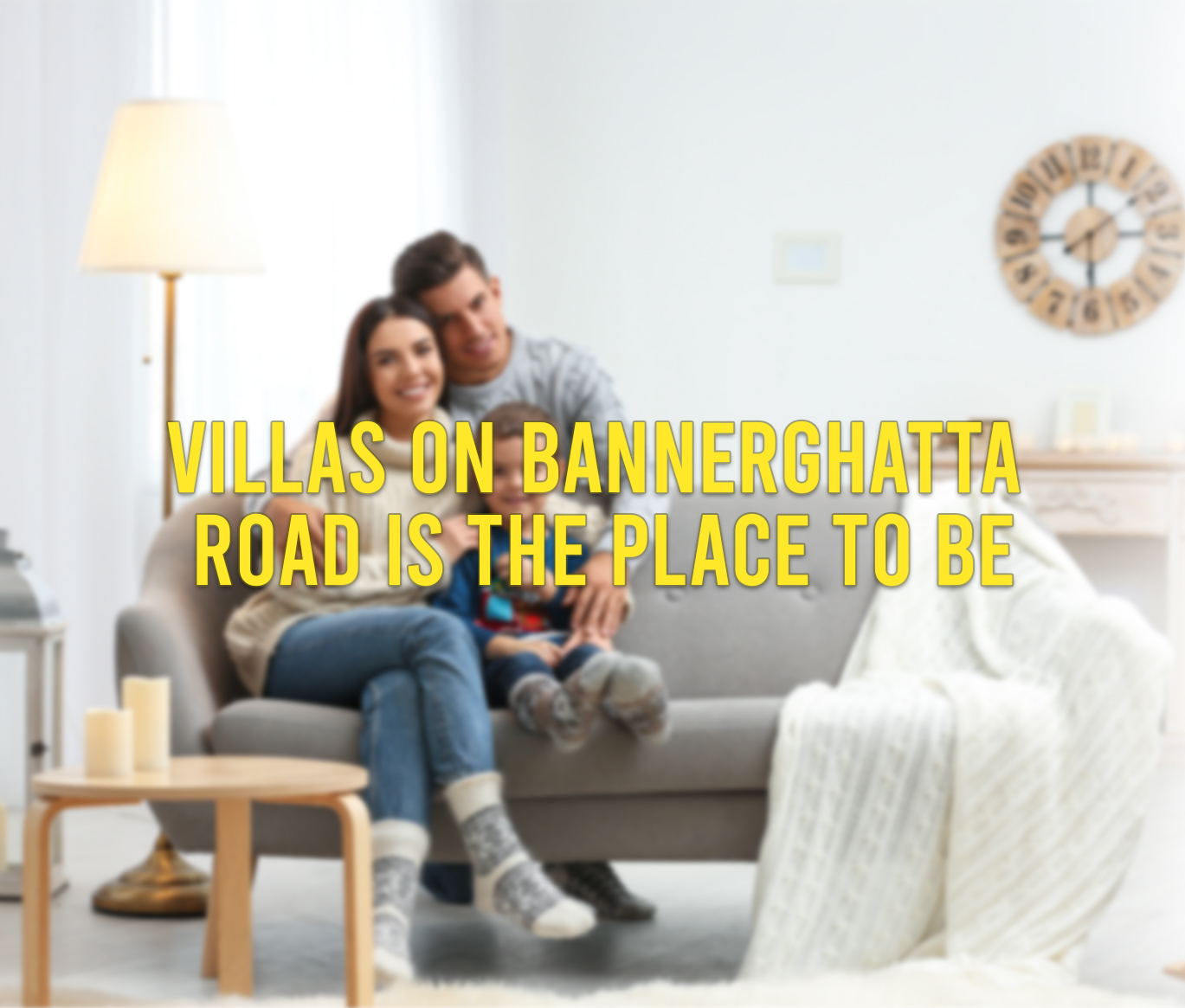 Villas on Bannerghatta Road is the Place to Be
Bangalore, the IT capital of India is one of the thickly populated cities in the country. Every day, you get to witness masses moving to the city to earn a living by working in the IT firms situated across the city. The emergence of Bangalore as the IT hub also paved the way for the real estate industry. As of now, one of the thriving industries in Bangalore apart from IT firms are the real estate companies.
In Bangalore, every region has its importance. Out of these, Bannerghatta, near Electronic City, one of the most developed industrial regions became the residential hub for those employed in Electronic City. Bannerghatta has various IT Companies and is the most viable location if you are planning to buy a home near your office. And you will experience the best living if you buy a villa on Bannerghatta Road.
Here are some of the reasons why you should opt for a villa in Bannerghatta Road.
Most convenient location: Bannerghatta Road is one of the most convenient places from where you can travel to any part of Bangalore. There were many road development projects including flyovers and other arterial roads in these regions. These developments in turn reduced the traffic snarls in the Bannerghatta region. The upcoming metro stations in this region will be a great help for commuters. Living in a villa in Bannerghatta Road you are living closer to convenience.

Green spaces: Most of the villas come with a lot of green spaces and keeps you close to Nature. The eco-friendly atmosphere of your home can help you mentally. Green spaces around you rejuvenate your mind after a hectic day at work. With a lot of green spaces, you can be assured that the air you breathe is fresh. Villas on Bannerghatta Road let your children grow up in a surrounding where they can experience nature.

Spacious: One of the things that affected the most people's work from home life during the quarantine is the spaciousness of the home. Working in a room while your kids are busy planning the next room can be hectic. When it comes to a villa, you, your partner, and your children can enjoy abundant space. You can work from your room on the first floor while your wife can work on the first floor. Move into a villa and enjoy all the space you need.

Live like you are on vacation: Most of the villas on Bannerghatta Road and other parts of Bangalore come with a lot of amenities. The top-notch amenities are designed to give the residents a vacation feel. Pride Group's premium villas on Bannerghatta Road features amenities including children's play areas, swimming pool, gymnasium, amphitheater, party lawn, clubhouse, aromatic garden, and more. Living at Pride villas, you will experience a resort-like living after a hectic day at work.
Pride Group is one of the leading builders in Bangalore and has premium housing projects in and around the city. They have three exquisite villas on Bannerghatta Road which includes Pride Crosswinds Villas, Pride Green Meadows Villas, and Pride Vatika Villas. All these villas are built amidst greenery to fill your lives with exuberant spaces. Modern homes that raise the standards of your living are promised at Pride. Live your fullest at the best location where you can live closer to your workplace while enjoying a great living.
Apart from villas, Pride group has other housing projects including villa plots, apartments, and villaments. Are you a person looking for the best spacious apartment in Hennur Road? We got you covered.