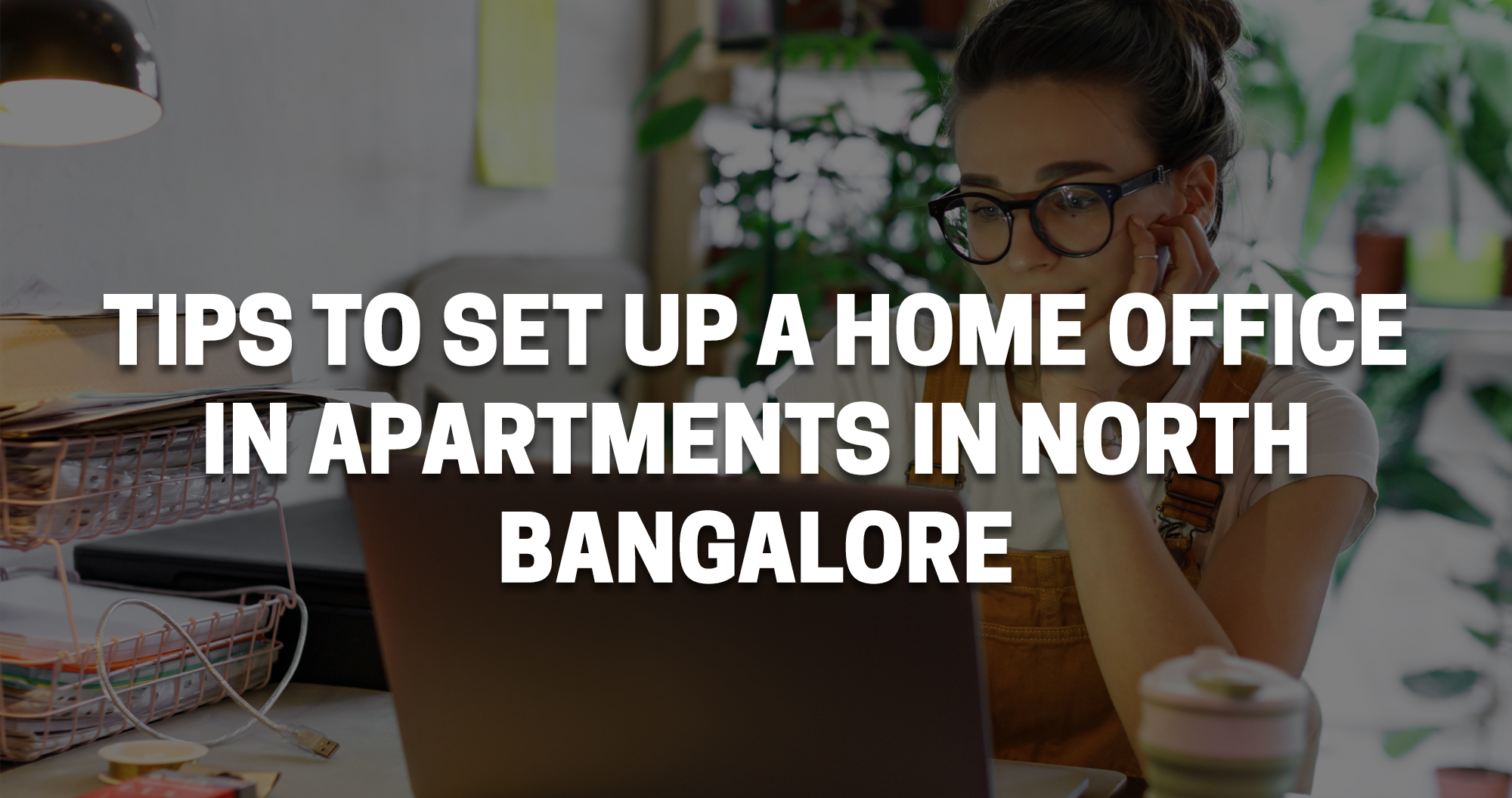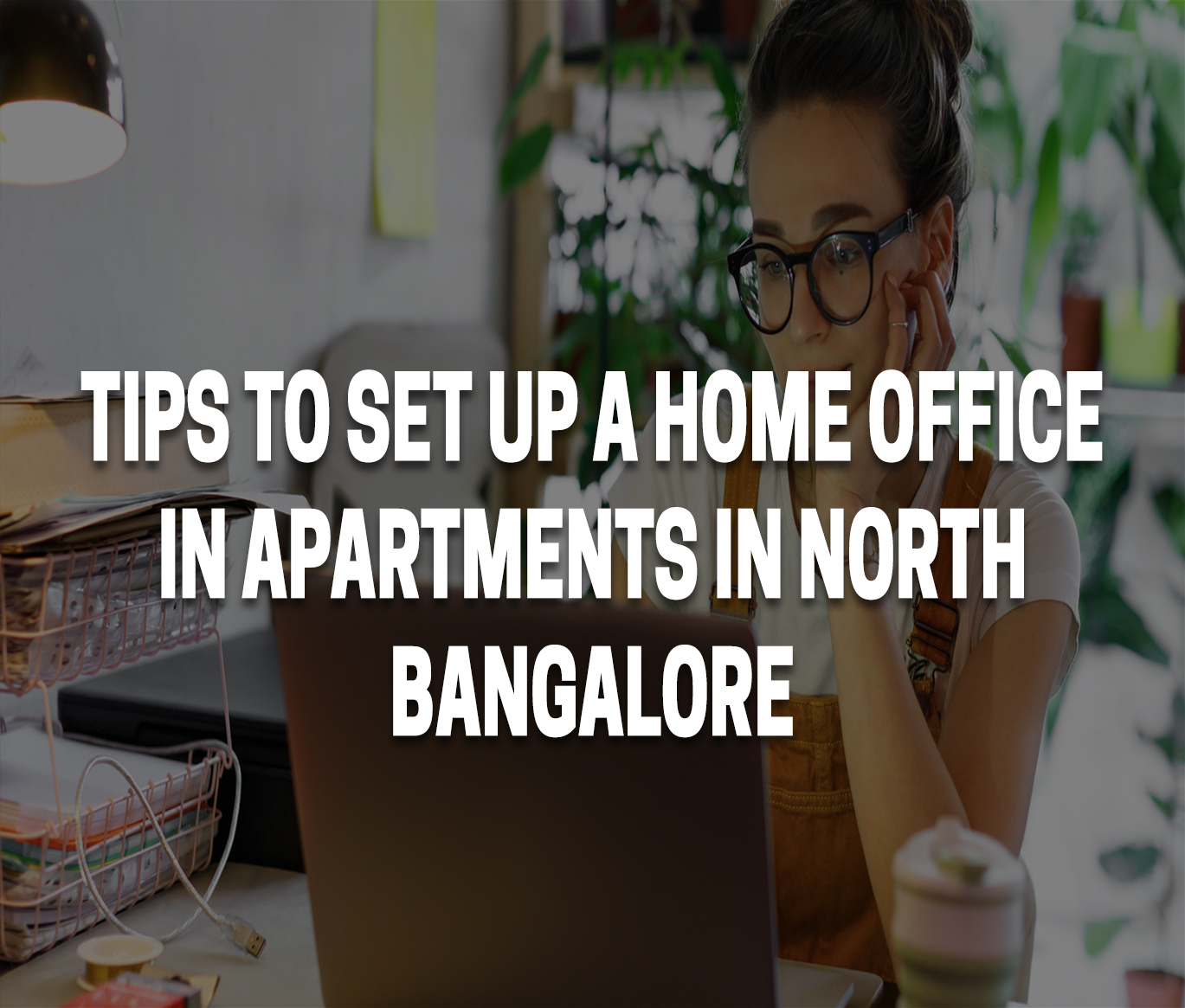 Tips to set up a home office in apartments in North Bangalore
Work from home came like an unexpected thunderstorm and changed the home buying trend for good. At present, a major part of the world is working from home. Adapting to the new normal, there are various families setting up home offices to make work convenient. If you look at it, when a person is working for hours from a place, it's only fair if it's more comfortable and suited to your work experience.
Have you been adjusting and sticking to a corner of the house as your office? Looking for a change? Let's unclutter then.
Setting up an office in your apartment is not an easy task. It comes with lots of challenges. And finding the right home with ample space is where you can begin. A 2 or 3BHK home will do fine. North Bangalore has some of the best apartments in Bangalore. If you are a person who is planning to set up a home office in North Bangalore you will have many housing options. Pride Pegasus apartments in North Bangalore by Pride Group are built with ample space and will make a great home to host your home office.
Here are some ideas to create a functional home office that will change your work atmosphere.
Find the spot
The first thing to consider when setting up a home office is the spot. It shouldn't merely be any spot but it should be quiet and private, especially if you are living with a spouse, roommate or children. A 2BHK or 3BHK home would have a great space for your home office. And once to find the perfect home it's easy. You can choose between a spare room and a common area. For obvious reasons, the best out of these two will be the spare room. Access to a door will help reduce the outside noise if you usually have meetings on loops.
Moreover, you wouldn't want to be the viral person on social media with your spouse/kid or roommate interrupting your meetings. So choose the spot wisely!
More the light, the better
Working in a place with natural light has lots of benefits. It can boost your productivity and reduce eye strain to a certain extent. You cannot make use of the natural light if your work requires you to work the night shift. Thus, you can light up the room with white or yellow light for your work hours.
Identify your requirements
Once you find the spot, the next thing to consider is identifying what you need in your office. This will depend on the type of work you do. Would a small desk for your laptop be sufficient? Or would you require a large table for your artwork, notepad, and an extra screen if you are into designing, writing, or gaming respectively?
If your work demand you sit in front of your laptop for hours, the first thing you need to get is an office chair and a table to get your posture right. Or if you want to go boho, you can choose a low floor seating with a small laptop table.
Essentials for your home office
Setting up an office at your home, there should be some essentials that you should not miss out on for your office. From a huge clock to a small plant you can give your home office set up a real feel. You can go ahead and add your favorite portrait with your family or even famous/ inspiring quotes.
This setup will not only improve the liveliness of the area but will also enhance your work. Keeping a plant or two at your home office, you add a touch of aesthetics and well-being to your space. You can also consider adding your home gym equipments like treadmills or cycles where you can spend your breaks. It will help you unwind when there is a block in your work mind.
Set up a great home office and bid adieu to the struggles of balancing your work-from-home issues. With a maximized home like Pride Pegasus apartments in Bangalore North, you get a spacious home that lets you make use of the space efficiently. Here, you don't have to compromise, instead, you can plan a home office better.
Choose a great home for a great home office!