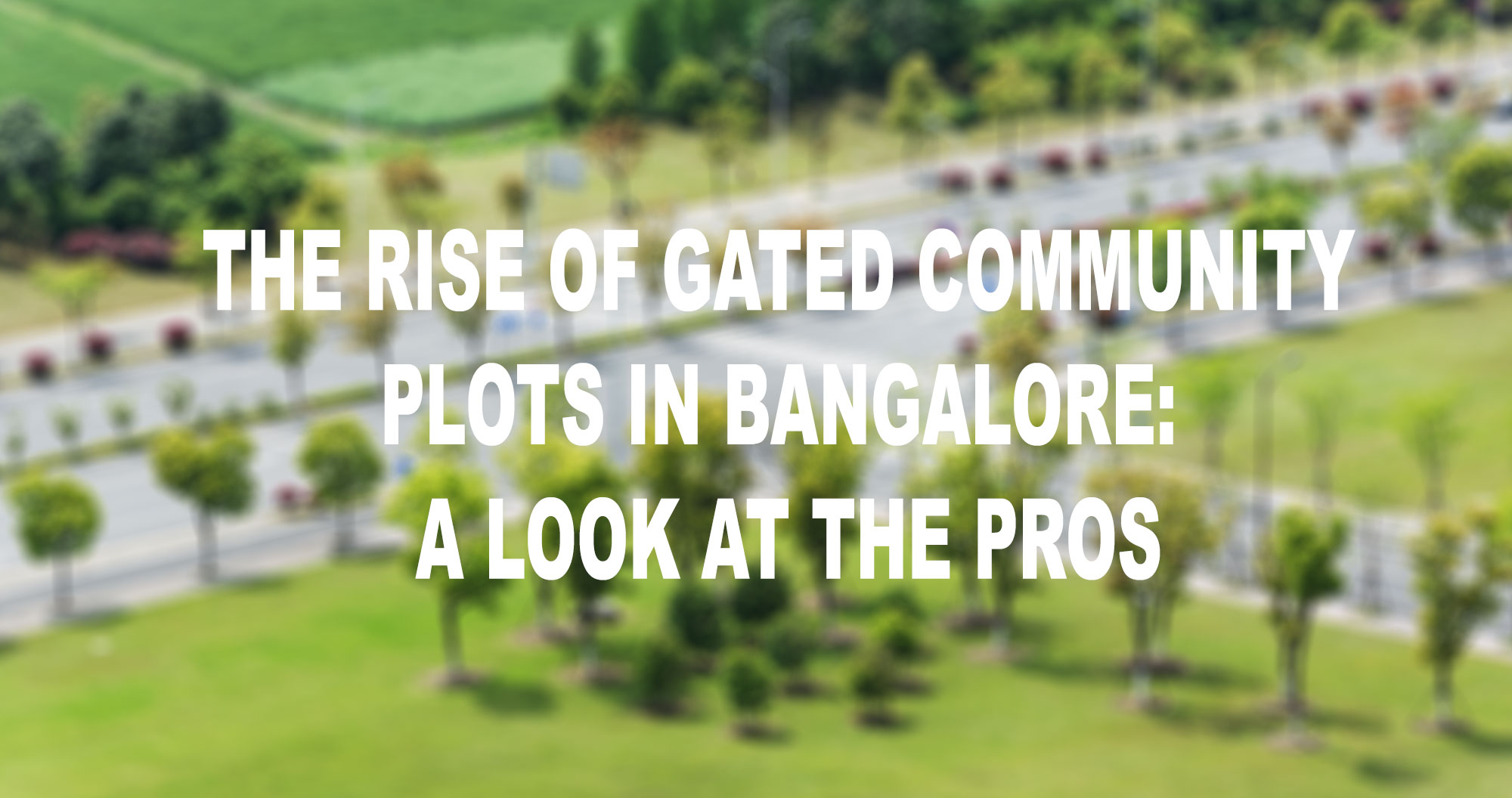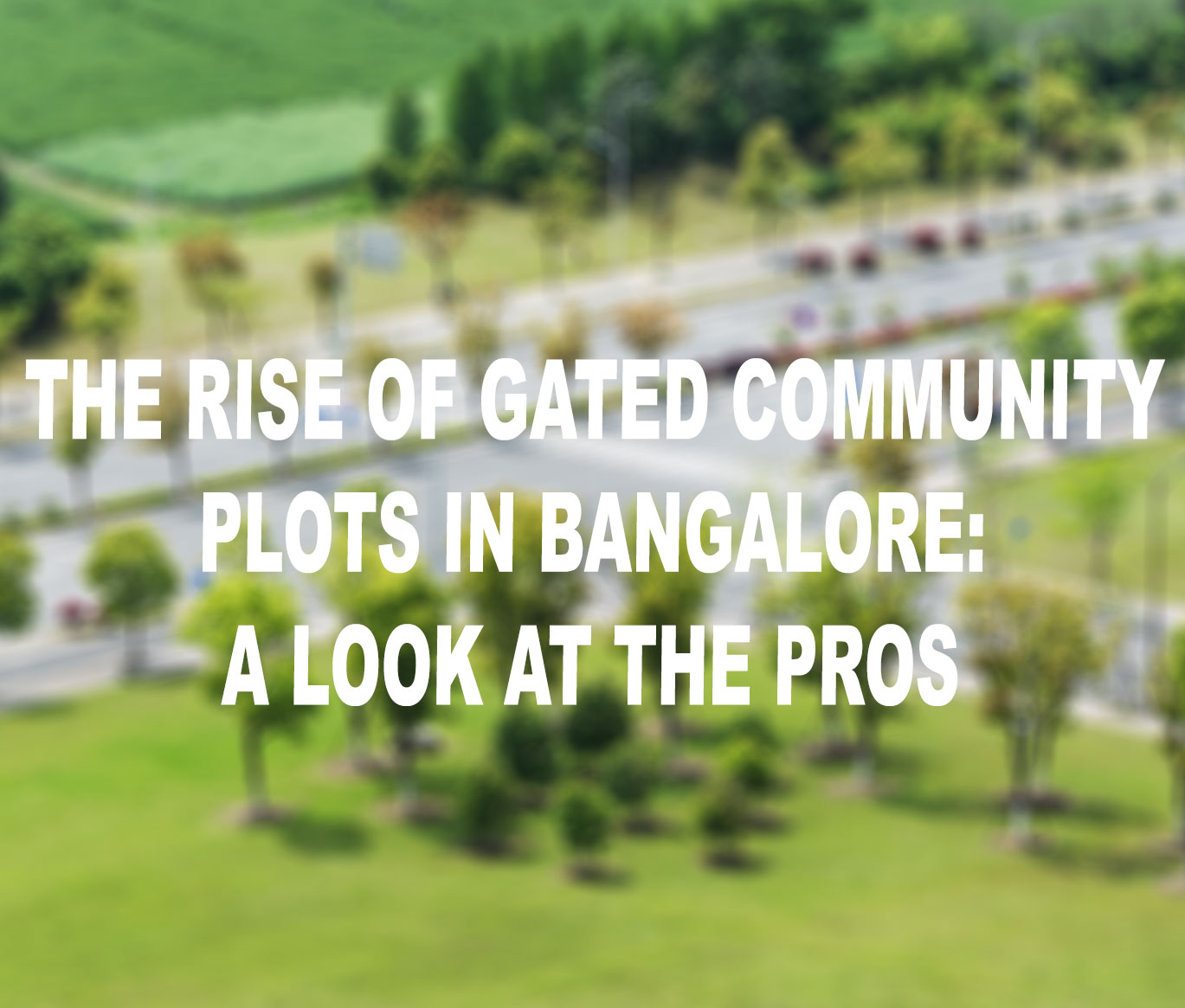 The Rise of Gated Community plots in Bangalore: A Look at the Pros
Bangalore, known as India's Silicon Valley, has seen enormous growth in the real estate market throughout the years. Best builders in Bangalore have created residential projects in response to the growing population and need for high-quality living spaces. The rise of gated community plots is one of the most notable developments in Bangalore's real estate industry. Earlier people were seen rooting on buying apartments and premium villas in Bangalore. Even though there is a demand for buying apartments and villas, the demand for residential plots for sale in Bangalore has seen a drastic rise. These gated community plots in Bangalore come with premium infrastructure that provides their occupants with a wide range of facilities. Are you planning to purchase gated community plots in Bangalore? Here are some of the pros and cons that can influence your decisions.
Read further to know if you are making the right purchase decision.
Pros of Gated Community Plots
Safety and security: Choosing gated community plots from the best builders in Bangalore means choosing a safe and secure lifestyle. And how does living in a gated community plot give a sense of security? Well, these gated community plots are usually equipped with safety measures like 24x7 CCTV surveillance, security personnel, and access control systems, which make it safer for residents to live in them.

The Luxury of Privacy: Gated community plots offer buyers more privacy. There are gated community plots located in secluded areas and various other regions. But what the builders make sure of is that the plots offer a serene environment away from the hustle and bustle of the city. Additionally, with a space designed for you, you need not share corridors or walls with your neighbour. Here, residents can enjoy a peaceful and quiet lifestyle without any disturbances.

Premium Amenities: The availability of amenities is another benefit of purchasing gated community plots. A variety of amenities, including clubhouses, swimming pools, gyms, parks, and other recreational facilities, are available on these plots. Residents can enjoy a plethora of amenities within the community itself, making it a self-sufficient and self-contained living place.

BMRDA-Approved Layouts: The fact that gated community plots typically have BMRDA-approved plans is another benefit of investing in them. This indicates that the designs have received the Bangalore Metropolitan Regional Development Authority's (BMRDA) seal of approval, which guarantees the plots' legality and provides a clear title. The plots by the best builders in Bangalore are all BMRDA-approved. One of the leading builders, Pride Group, has premium BMRDA-approved layouts in Jigani and various other parts of Bangalore.

Greater Land Appreciation: Gated Community plots by reputable builders who adhere to stringent quality standards. This guarantees a good return on investment and the long-term value of the plots. Apart from the plot being an ongoing residential project in Bangalore by some of the best builders, the infrastructure and the rising demand for residential spaces in the city keep the appreciation rate constantly moving up. These plots' high demand is also a result of the variety of amenities, location, serene spaces, and more.

Customize Your Home: Gated community plots are parcels of land that you can buy and design a home of your own. Residents are allowed to make customizations on the existing layout and the best part here is that one home will not look like another.

Serene Location: Most of the gated community plots are located in regions from where you can enjoy best of both worlds. The serene spaces and the busy city are cradled together in harmony. There are various gated community plots in Bangalore South which are in such a way that the residents can stay close to work as well as home.

Pricing: Gated community plots are generally less expensive than the other residential projects in Bangalore. The cost of buying gated community villas and apartments in Bangalore goes higher than your expectations. But when it comes to a plot, it will weigh low in the absence of the price and maintenance cost of a fully built apartment or villa.

Living in a Community: Gated community plots are usually inhabited by people from similar backgrounds and economic statuses. This way, the residents get to live in a great community exposing themselves and their families to great cultures and lifestyles.
Gated community plots in Bangalore offer a host of advantages like security, privacy, amenities, and better appreciation. If you are looking for a great gated community plot to build your home, buy from Pride Group.