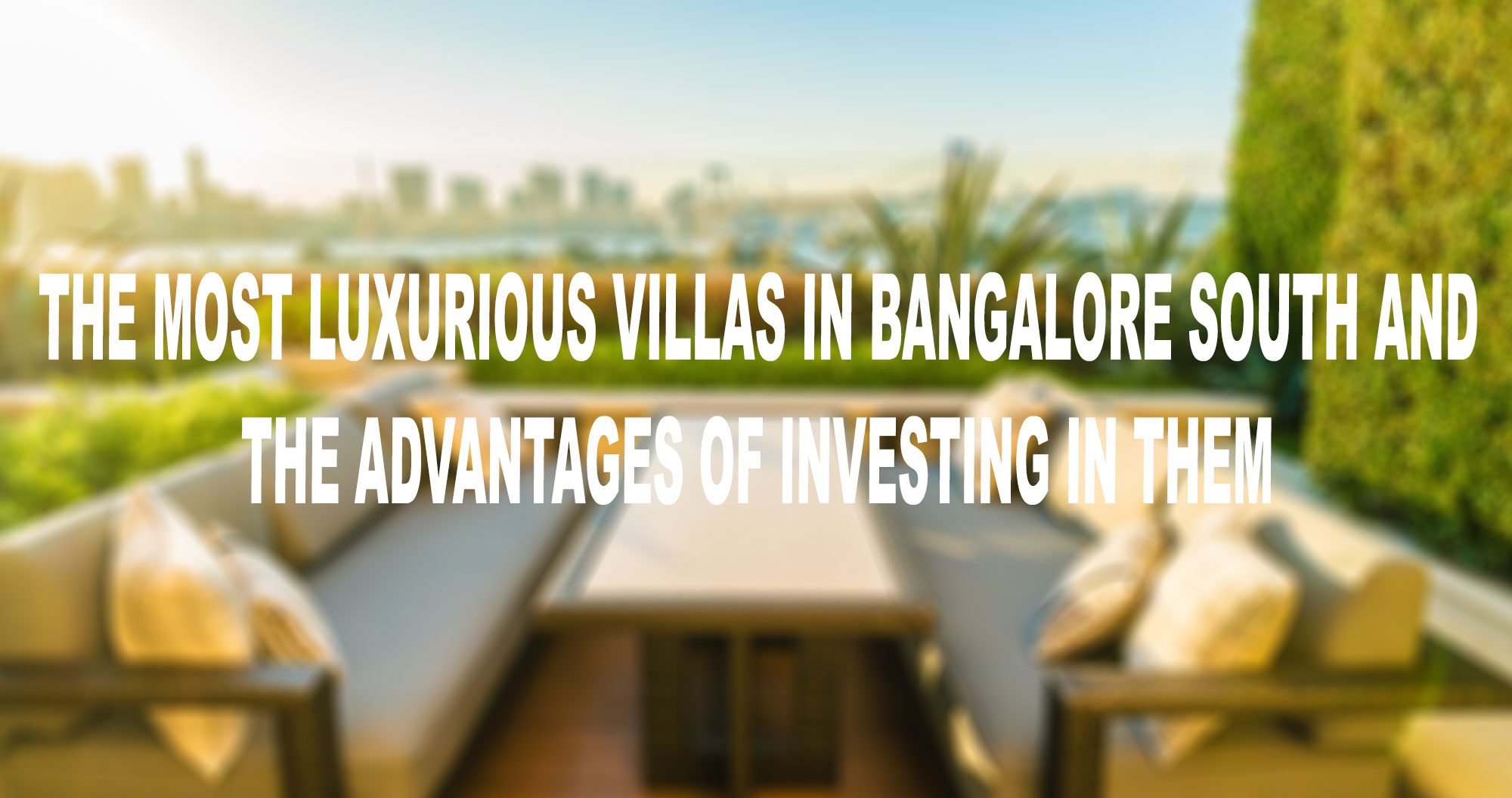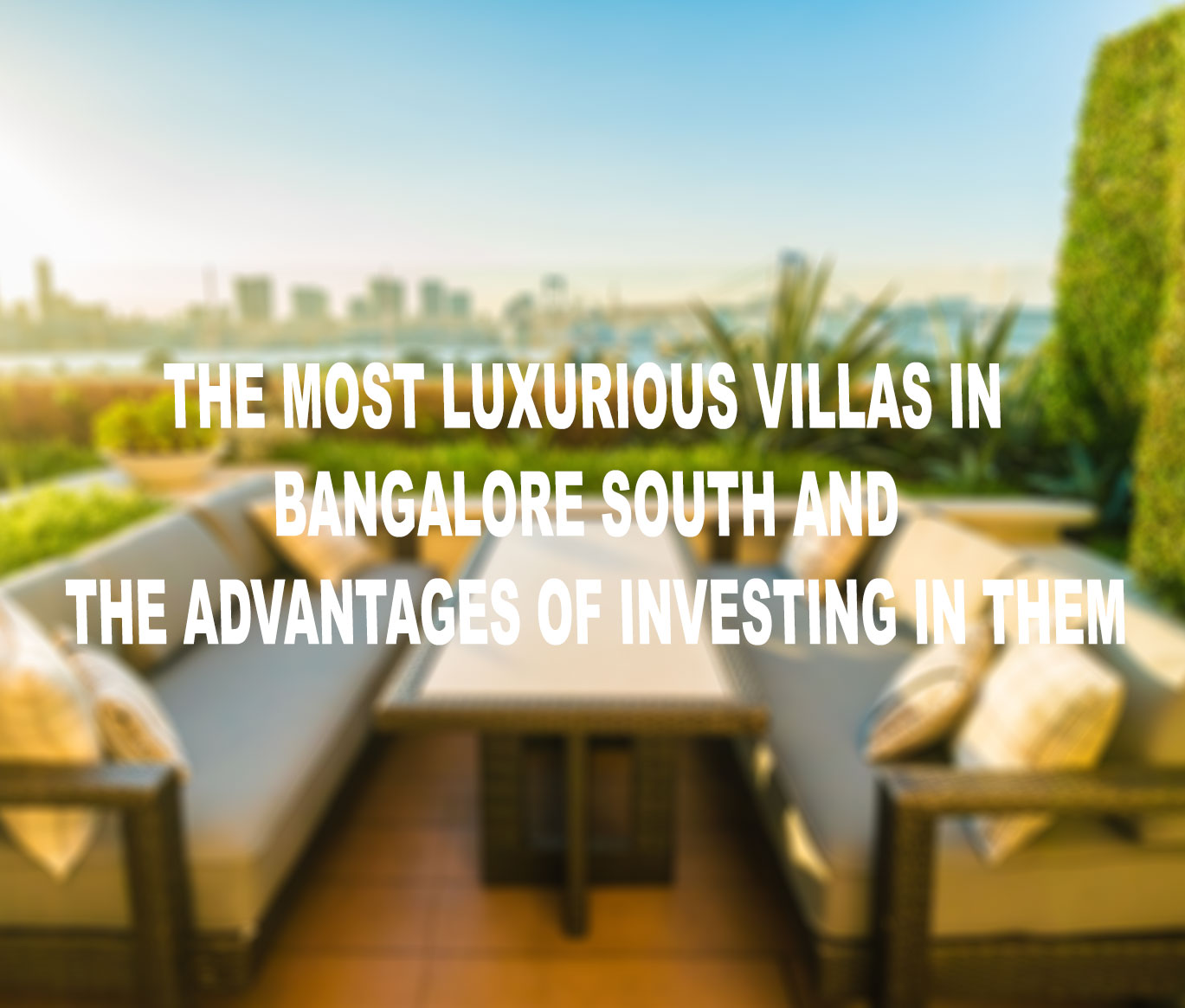 The Most Luxurious Villas in Bangalore South and the Advantages of Investing in Them
Bangalore is a place of the IT industry, real estate, and more. The rising career enthusiasts have impacted a huge rise in the real estate industry throughout the region. A growing number of upmarket residences can be found on Tumkur Road, Jigani, and other areas of the city, making the southern part of Bangalore a hotspot for luxury living.
Purchasing the most opulent villas in Bangalore South is a great choice for people looking for the utmost in luxury and comfort. These villas provide various advantages, including plenty of room and privacy as well as a wealth of conveniences. Let us take a wider look at the benefits of purchasing one of these opulent villas in Bangalore South, as well as what to anticipate when you do so.
Ample space and privacy
The capacious space a villa offers is among the main benefits of living in luxurious ready to occupy villas in Bangalore south. In contrast to apartments or flats, villas are roomy and provide lots of space. Most of the premium ones by the best builders in Bangalore feature sizable patios, balconies, and gardens, providing you with ample outside areas for relaxation. Also, villas offer a higher level of privacy than apartments do, allowing you to live your life in your own space.
A range of amenities
Most amenities offered that make living extra comfortable and convenient are frequently included in the luxury villas in Bangalore South. These villas provide all the amenities you need to achieve an opulent lifestyle. It comes with myriad options ranging from gyms, swimming pools, reading rooms, clubhouses, and parks. Modern security systems are also present in many villas, ensuring your safety and peace of mind.
Ready to occupy villas in Bangalore South
Villas in Bangalore South that are ready for occupancy are a great choice if you looking to move immediately. Most of these villas will be fully equipped for your arrival. All you need to do is pack your belongings and move in!
Villas in prime locations
Bangalore South's luxury villas include premium properties in Tumkur Road, Jigani, and various other parts of the region allowing you quick access to the city's attractions. These villas are ideally situated to fulfill your needs, whether you're looking to be close to your place of employment, excellent schools, or first-rate healthcare services.
Best builders in Bangalore
When you purchase a luxury villa, you get to live your dream life with the best builders in Bangalore. These renowned builders have years of experience building opulent and extraordinary mansions that satisfy the requirements of their customers. To ensure that your villa is not only heart-warming but also resilient and durable, they use the most recent construction methods and materials.
One of the best builders in the city with ongoing residential projects in Bangalore, Pride Group, well experienced and develops contemporary homes for their customers.
Situated on the outskirts of Bangalore, Pride Vatika, ready-to-occupy villas are spread across 20.25 acres of the aesthetic surrounding. These palatial villas are in the vicinity of Jigani, Tumkur Road, Bannerghatta, and Electronic City. These gated community villas in Bangalore South are the most convenient living space to live in. Wondering why? Due to its connectivity to multi-specialty hospitals, famous educational institutions, and commercial spaces. It is also one of the most premium properties on Tumkur Road.
In conclusion, purchasing one of the best villas in Bangalore South offers several advantages, and it will be a great experience to live in one. Why wait then? Purchase a luxurious property right away to begin living the good life!