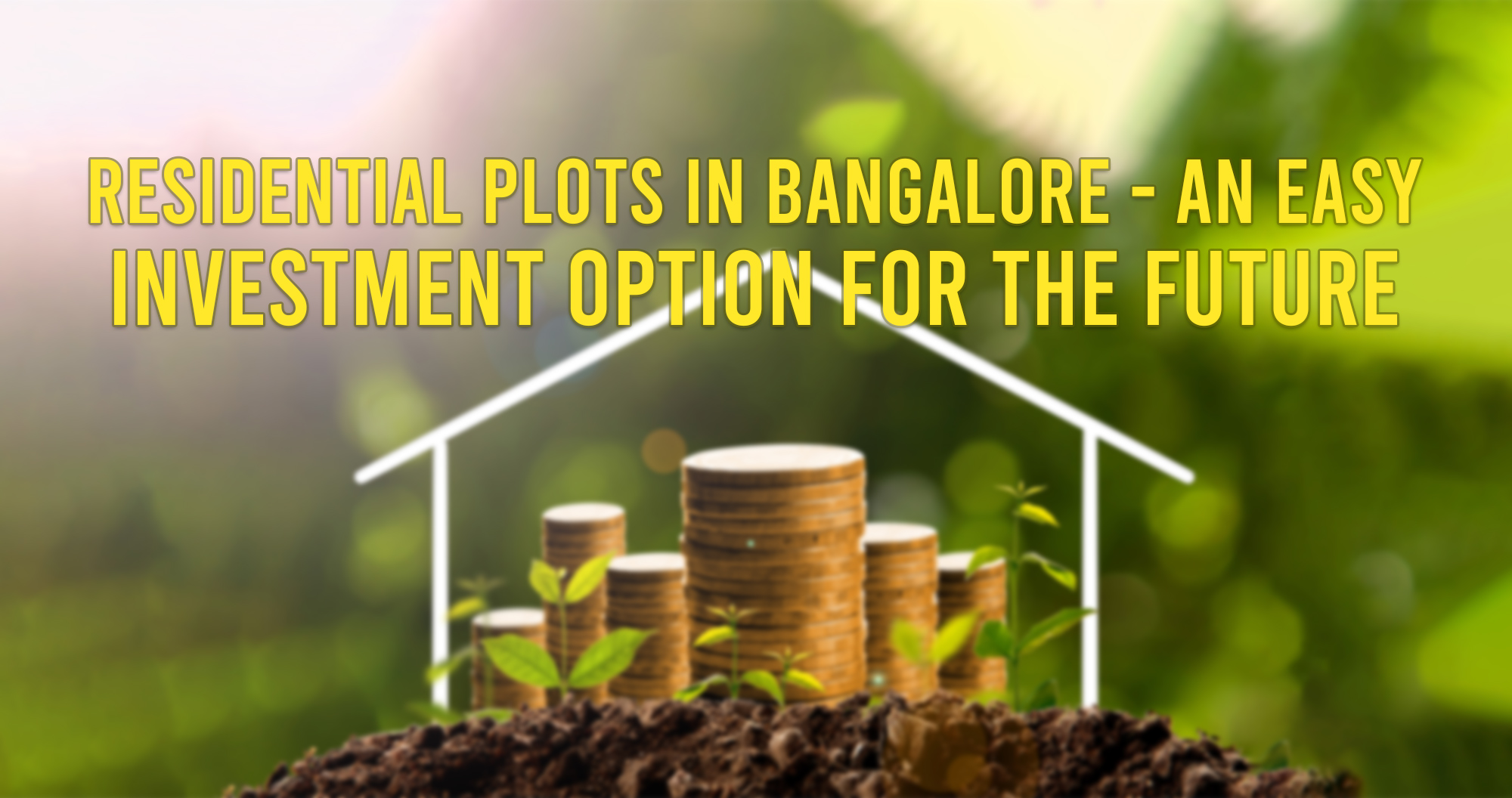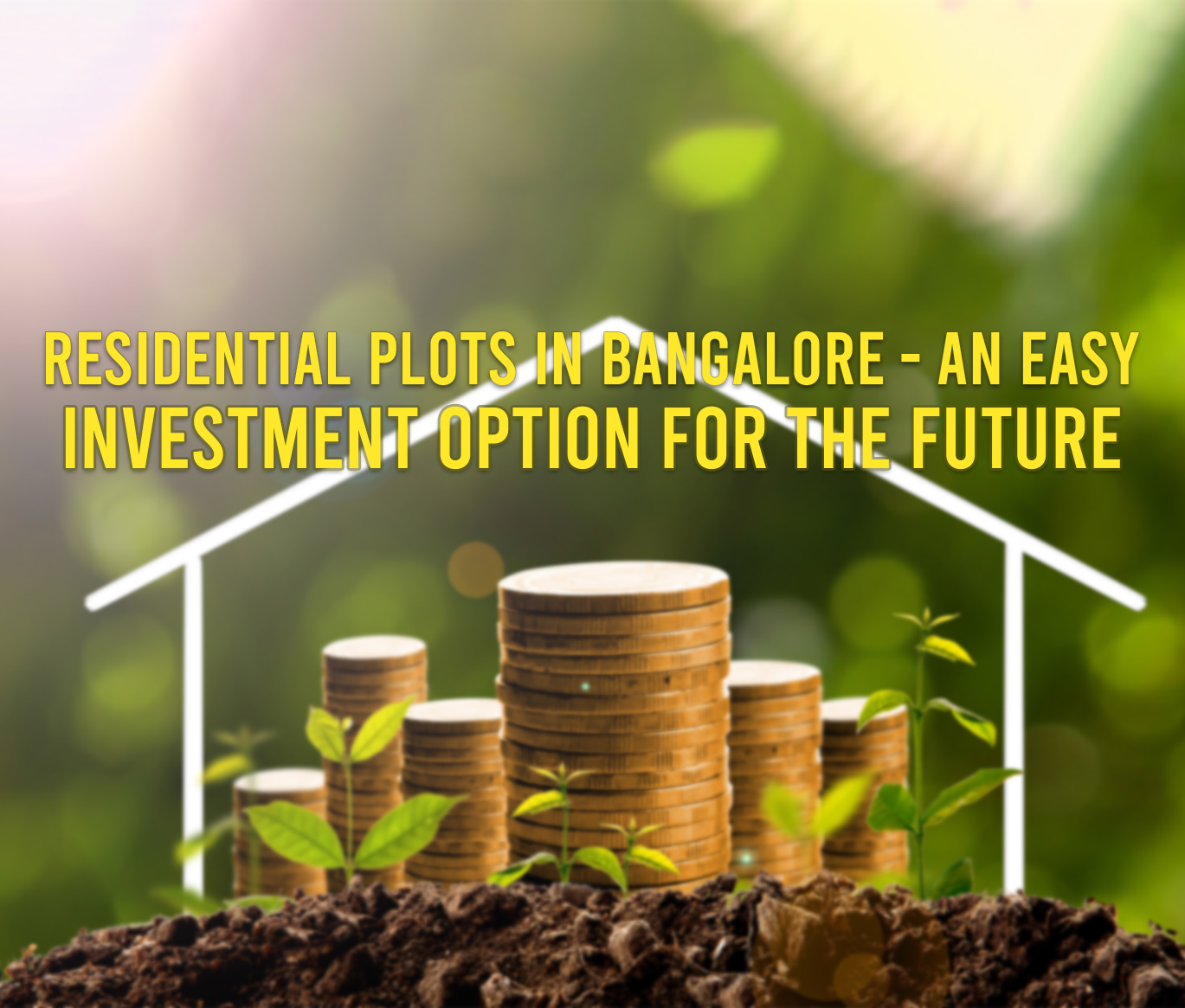 Residential Plots in Bangalore - An Easy Investment Option For The Future
Found your dream job in Bangalore and is planning to start investing for a great future? Well, you are in for a ride. Unlike the old days, there are numerous investment options for the present generation. And finding the right one and making a profitable investment is essential. When you are residing in a city like Bangalore where the real estate industry is booming day by day, one of the most favorable investment options for you is property investment. There are various residential properties worth investment in Bangalore. But among villas, apartments, and residential plots, the ideal option for investment would be residential plots.
Investing in residential plots in Bangalore is one of the most reliable forms of investment. People mainly opt to invest in residential property because of the promising future returns. Property investment also comes as an asset that secures one's future. When it comes to this area of investment financial security is assured. You can buy a plot and sell it when the price rises to your liking, or you can build your dream home in the same plot. There are various builders like Pride Group with well-designed plots in Bangalore.
Some of the reasons why you should invest in a plot are the following.
Reliable
There are various investment options available in the market now. And not everything will give you better returns. Investing in the stock market and cryptocurrency comes with a risk factor. Another option for you in Bangalore is to buy a house, apartment, or villa, which will be expensive than buying residential plots for sale in Bangalore. Meanwhile, if you invest in residential plots in Bangalore the risk factor is the lowest and it ensures bringing great returns even after years of investment. As one of the leading IT hubs and flourishing real estate markets in India, Bangalore has seen steady growth in land value.
Flexibility
Investing in a residential plot in Bangalore is more than just an investment. Not all people like to live in an identical villa or share walls with neighbors in an apartment. You have many ideas for your house, and if you have a great plot all your ideas can be looped to form the house of your dreams. You can customize your house based on your taste, style, and space requirements. And when you move out of the city, you can sell the house which will help you earn a ransom.
No maintenance
Investing in residential plots does not require a lot of maintenance. The only thing you need to do is to check it regularly and keep it in good condition.
Build your dream house
Another important factor about investing in a residential plot is that you need not spend money to build your house. You can take time and when you have the fund for a house you can build it. This makes things easy for you in a financial context.
Increasing land appreciation
The investment you make in residential plots for sale in Bangalore is guaranteed to rise and return more than other types of investment in a short period. As time passes, the value of land also increases. It depends mostly on the surrounding environment, quality of land, location, and other factors including upcoming developments in the area. Leading builders like Pride Group has residential plots for sale in Bangalore situated closer to Electronic City which is a prominent Tech city. A constant rise in land value is seen in these regions as the place is surrounded by hot spots including office spaces, educational institutions, hospitals, shopping malls, and more.
As one of the renowned real estate developers in Bengaluru, Pride Group comes with great properties for sale in Bangalore which are worth property investment. Pride Group has an array of residential options laid across Bangalore. With the 20-year long experience in the real estate market, the builder ensures that all its living spaces are made best with great surroundings and environment. The builder has housing options including villas, apartments, villa plots, residential plots, and villaments.
The investment in a premium plot by Pride at Pride Green Meadows, Pride Crosswind villa plots, will give you the joy of owning your land. Most of these plots are situated near industrial regions and localities that are growing constantly. The land appreciation in this region sees constant growth making it one of the best options for residential property investment.
Going to invest in residential plots in Bangalore? Check out why you should opt for gated community plots in Bangalore.