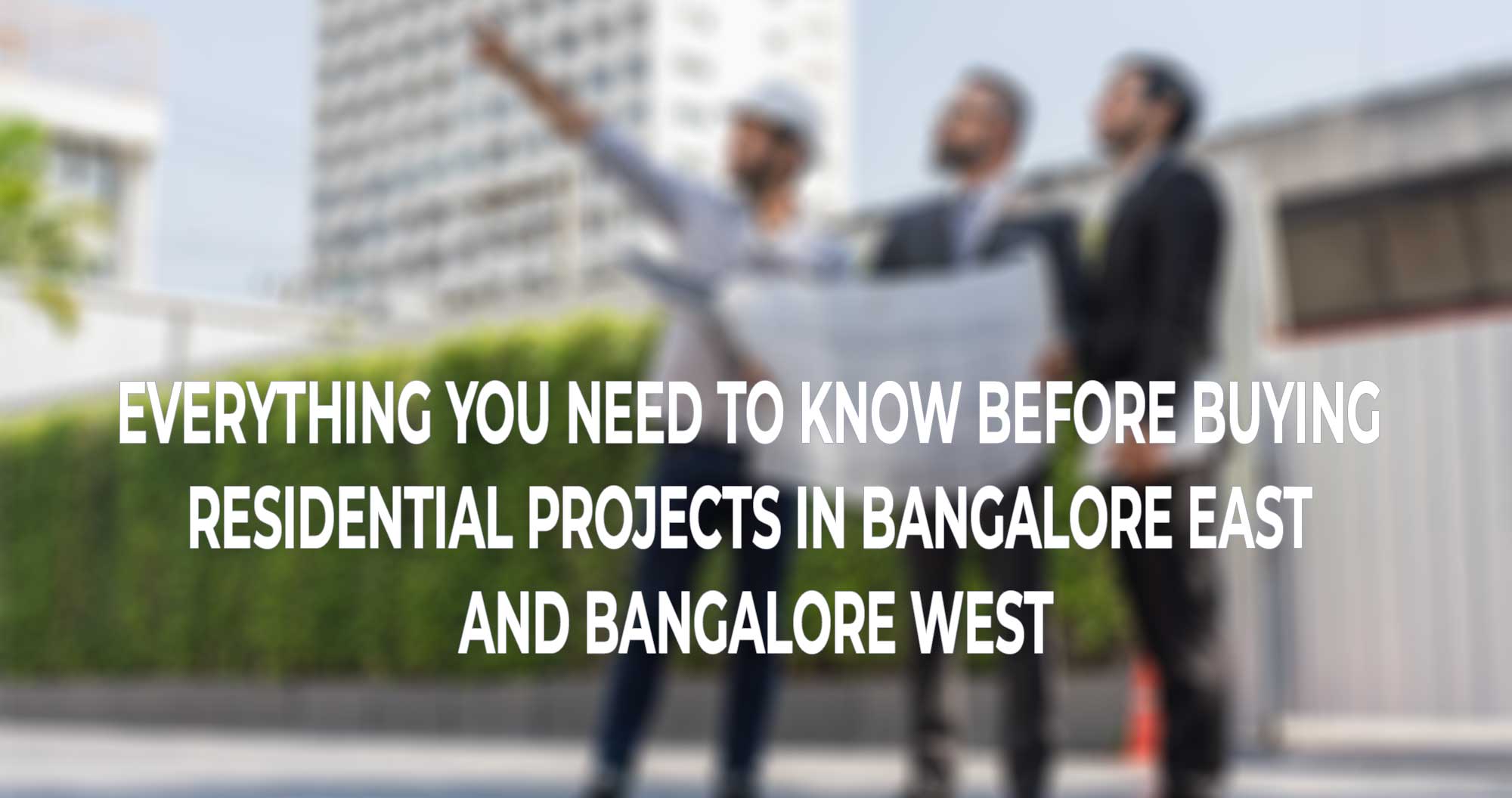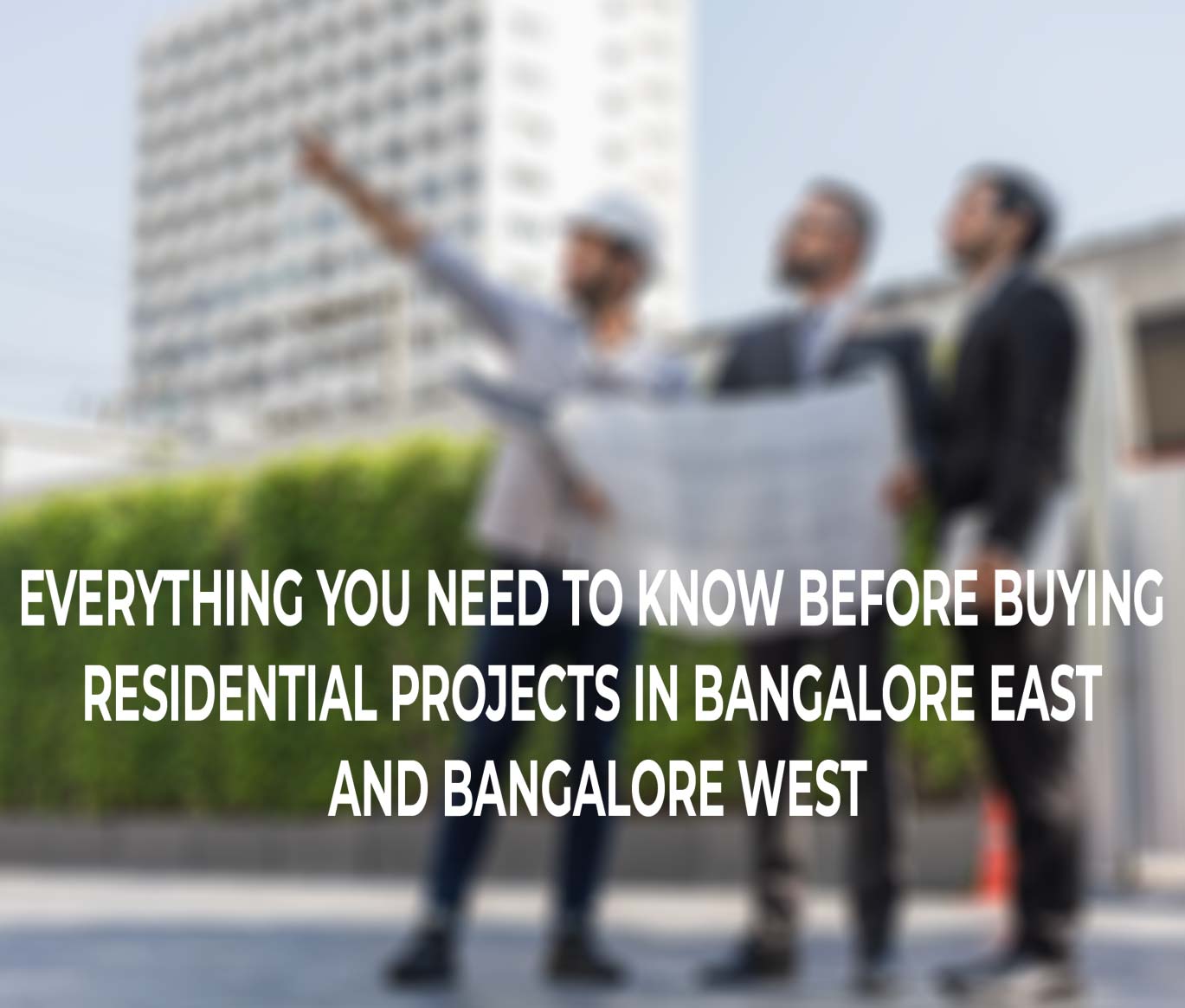 Everything You Need to Know before buying residential projects in Bangalore East and Bangalore West
Bangalore is a metropolis that is constantly blooming when it comes to the IT and real estate industries. As Bangalore continues to expand, its eastern and western regions have emerged as one of the most sought-after regions in the city. Like the other part of Bangalore, it is vibrant and ideal for residential living. Thus, the best builders in Bangalore are loving it. And so does the buyers.
With various builders vying to offer the best residential projects in KR Puram and Tumkur Road, the locales situated in Bangalore East and Bangalore West respectively have been witnessing significant real estate development.
Let's dive deep in to know about the residential proper in these two promising areas.
1. KR Puram, Gateway to the East
KR Puram is strategically located, connecting Bangalore East to the rest of the city. And one of the greatest highlights is that the area is in proximity to the Outer Ring Road (ORR) and Whitefield. This undoubtedly makes it a perfect choice for you if you are an IT professional employed in Whitefield. With an array of upcoming residential projects in KR Puram, homebuyers have a wide selection of options to choose from.
2. Tumkur Road, Emerging West
Tumkur Road, on the other hand, represents the burgeoning west of Bangalore. With its excellent connectivity to the heart of the city and industrial zones like Peenya, the region has witnessed remarkable growth in the real estate industry. Home to premium properties and gated community plots in Bangalore, Tumkur Road offers a serene living experience away from the city's hustle. Some of the best residential projects in Tumkur Road are crafted to enhance the living experience of the homebuyers that look for houses close to the city and away from the city at the same time.
3. Connectivity
Both Bangalore East and Bangalore West benefit from well-established infrastructures. promising a convenient living, both the locales are well-connected through major roads and highways and have easy access to various parts of Bangalore. To add to this, the upcoming metro line extensions in these areas will further enrich their connectivity and make commuting a thing of ease.
4. Premium Properties and Upcoming Apartments
Various leading builders in Bangalore have premium upcoming properties in Tumkur Road and upcoming apartments in KR Puram that will showcase the perfect blend of comfort and luxury. From spacious layouts to contemporary designs, these homes will be tailored to meet the evolving lifestyle needs of urban dwellers.
5. Proximity to Educational Institutions
One of the most important things that the best builders in Bangalore look for in their location is to be close to educational institutions. If you look at any premium properties in Tumkur Road or any other part of Bangalore, it will be close to educational institutions. For families with children, the availability of good educational institutions is a crucial factor. Both KR Puram and Tumkur Road have reputable schools and colleges in their vicinity, making them attractive residential choices for families.
6. Lifestyle and Entertainment Hubs
A happening place in Bangalore is not something hard to find. Looking for the best residential projects in Bangalore East and Bangalore West, you can be assured that the region has good entertainment hubs. Bangalore East and West have access to numerous lifestyle and entertainment hubs, including shopping malls, restaurants, and recreational centers. Residents can enjoy a vibrant social life without having to travel long distances to places like Church Street, Indira Nagar, etc.
7. Appreciation
Investing in premium properties on Tumkur Road and KR Puram is not only an opportunity for a comfortable living but also a promising investment. In the past few years, these areas have witnessed steady value appreciation, making them ideal for long-term real estate investments.
Both KR Puram in Bangalore East and Tumkur Road in Bangalore West offer unique advantages for homebuyers and investors alike. The presence of the best builders in Bangalore like Pride Group ensures that the prospective residents can find their dream homes with all the modern amenities and conveniences they desire. With the growing development and well-established infrastructure, these areas are poised to become even more attractive residential destinations in the future.