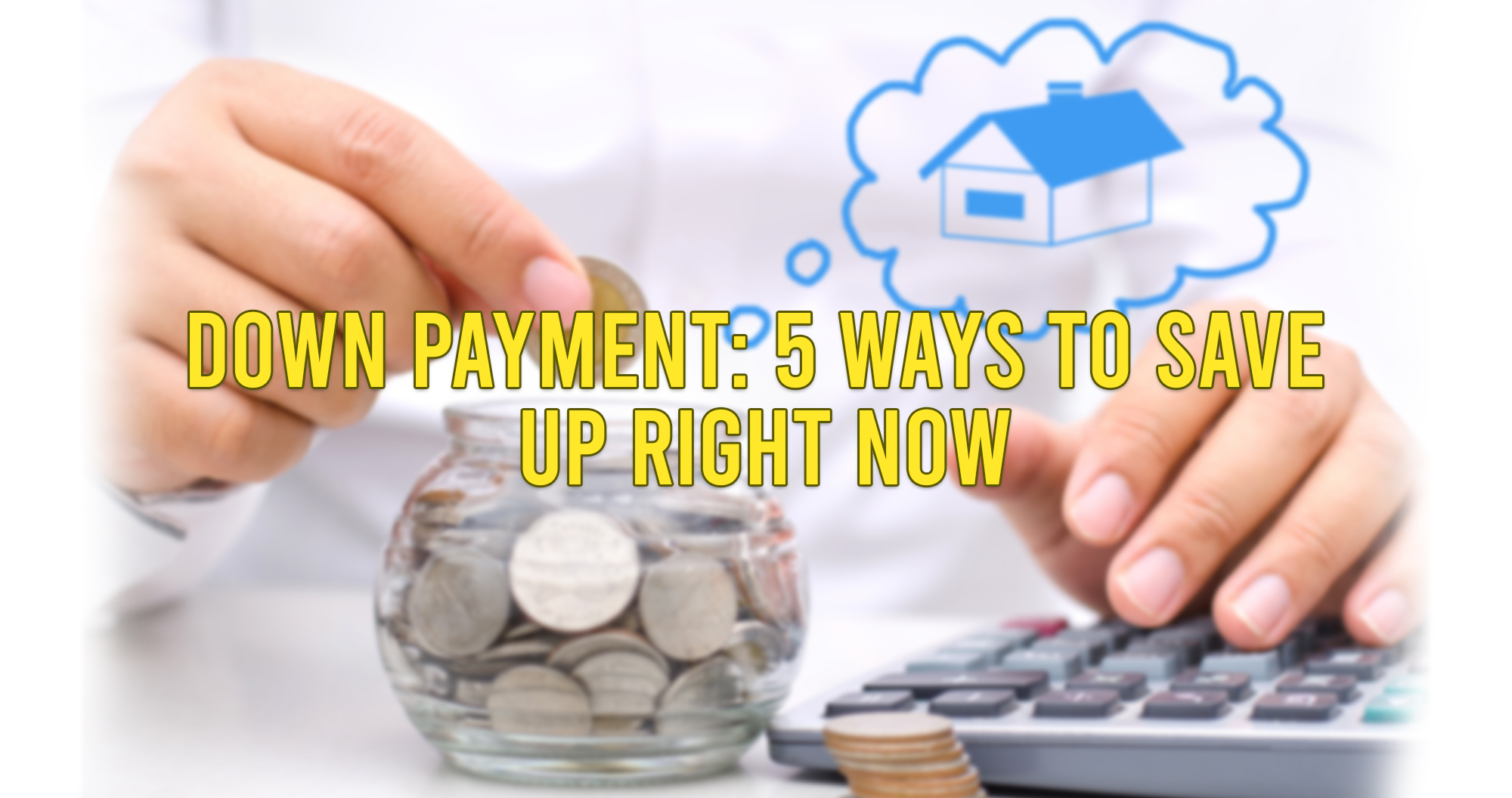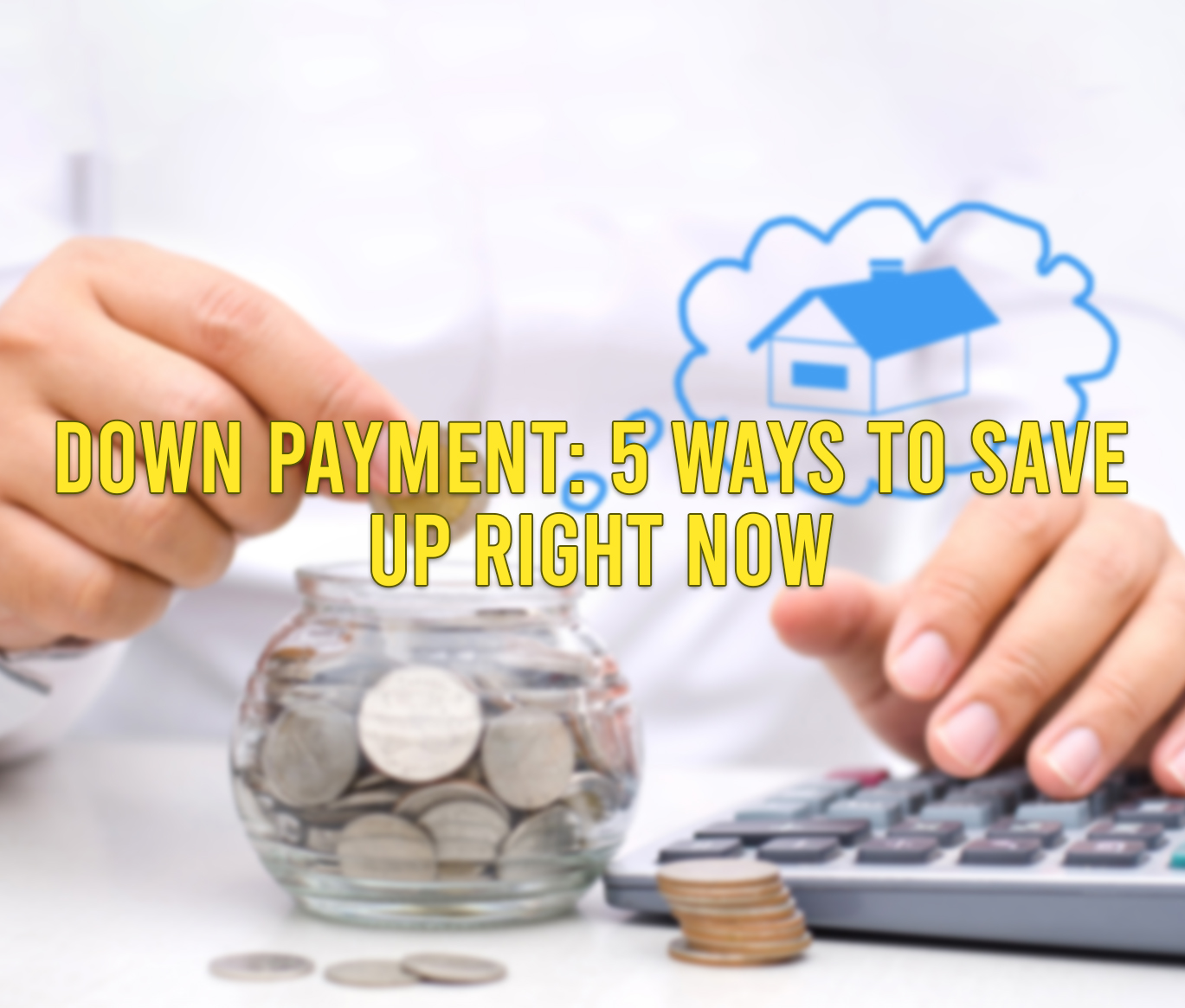 Down Payment: 5 Ways to Save Up Right Now
Are you living in a rented property in Bangalore and are longing to buy your own home? If yes, you are on your path to your first dream home. Living in a rented property it wouldn't have taken you much time to realize that it is never the same as owning a home. It doesn't matter if the property is luxurious, spacious or if it's on the 10th floor with a great view. And with the rising rental rate, it is always better to find your dream home sooner. But property investment is something you cannot decide and put into action over a night. It takes time and savings. Before you plan to buy a home, it is essential to get your down payment ready.
Yes, there are banks ready to offer you attractive loan offers. At the end of the day, you are obliged to pay the amount, and sometimes you will find yourself paying more than what you loaned. As a buyer, it is always better to have a certain amount saved up for an initial payment that is not included in the loan amount or is from a credit card or mortgage. And this amount is the down payment, based on which you can avail a home loan from the bank for the rest of the amount. Once you are done with your down payment, all you have to worry about is the loan amount. And let's not forget the interest.
Confused about how to acquire an ample sum for your down payment? Even though it is not easy, it is inevitable. So, all you need to do is SAVE. Every penny counts. You may find it difficult with a fixed salary but if you try, nothing is impossible. Here are some of the steps you can take to save up for your down payment.
Set a target

Decide on what type of real estate property you are looking for and how much the down payment will be for the same. Based on the amount that is to be spent on the property, you will get a picture of the down payment. Now that your target is set, you can concentrate on achieving your target amount.

Begin early

Saving once you start earning is your first move towards a better future. If you are a person who just began your career journey, try to save at least a small amount from your earnings. May it not be a huge amount that goes for the down payment, but it will be a good start. You can choose your saving options.

Work harder

Does your company reward you with incentives if you work on weekends? If yes, think no more and take a leap towards your incentives. Purchasing a real estate property while you are on a standard income is difficult. And earning more is vital. So, you can sign up to work on weekends and holidays in your favor. You can also try your luck freelancing.

Exchange the old for money

Do you have lots of old belongings that can fetch you a good some? Well, what are you waiting for? Grab everything that is no longer needed, be it your old clothes or furniture. It can be sold online. Thanks to innovative applications like Quikr. Even though it will not help you earn a huge amount, it will get you some money. And something is always better than nothing.

Stop being lavish

Are you a person who spends more? Well, it's time to control your lavish nature. Living in a city like Bangalore, you will have plenty of options where you can party, eat food and spend lots of money. But, cutting back on non-essential expenses will help a lot in assisting you in saving for a down payment. Understand your expenditure and cut down the unwanted. these can include movies, restaurants, shopping, monthly fuel costs, and the like. Instead of eating out, you can cook a healthy meal and instead of going to a movie, you can watch it online. And for commute, you can always depend on public transport.

Give your card some rest

If we review ourselves or our friends closely, we will understand that with debit or credit cards you tend to spend more. When you have the cash, you do not carry the whole amount when you are going out. Take the old times. We do not carry Rs 10,000 in our wallets. Instead, we take a thousand or two thousand with us. But now with the cards, we carry the whole amount wherever we go, and this has done us no good. When we have money in our pocket, our logic takes the backseat while our desire drives our minds. And while swiping your credit card, it's always borrowed money.
So, once your down payment amount is ready, all you must worry about is the home loan. Buying from a leading brand like Pride Group who has partnered with renowned banks, to provide reliable, hassle-free, and efficient home financing options. Start saving for your down payment now and buy that dream home of yours.
Make sure that you find your home in the best spot in Bangalore. Want to know which are the top hotspots in Bangalore worth investing in?