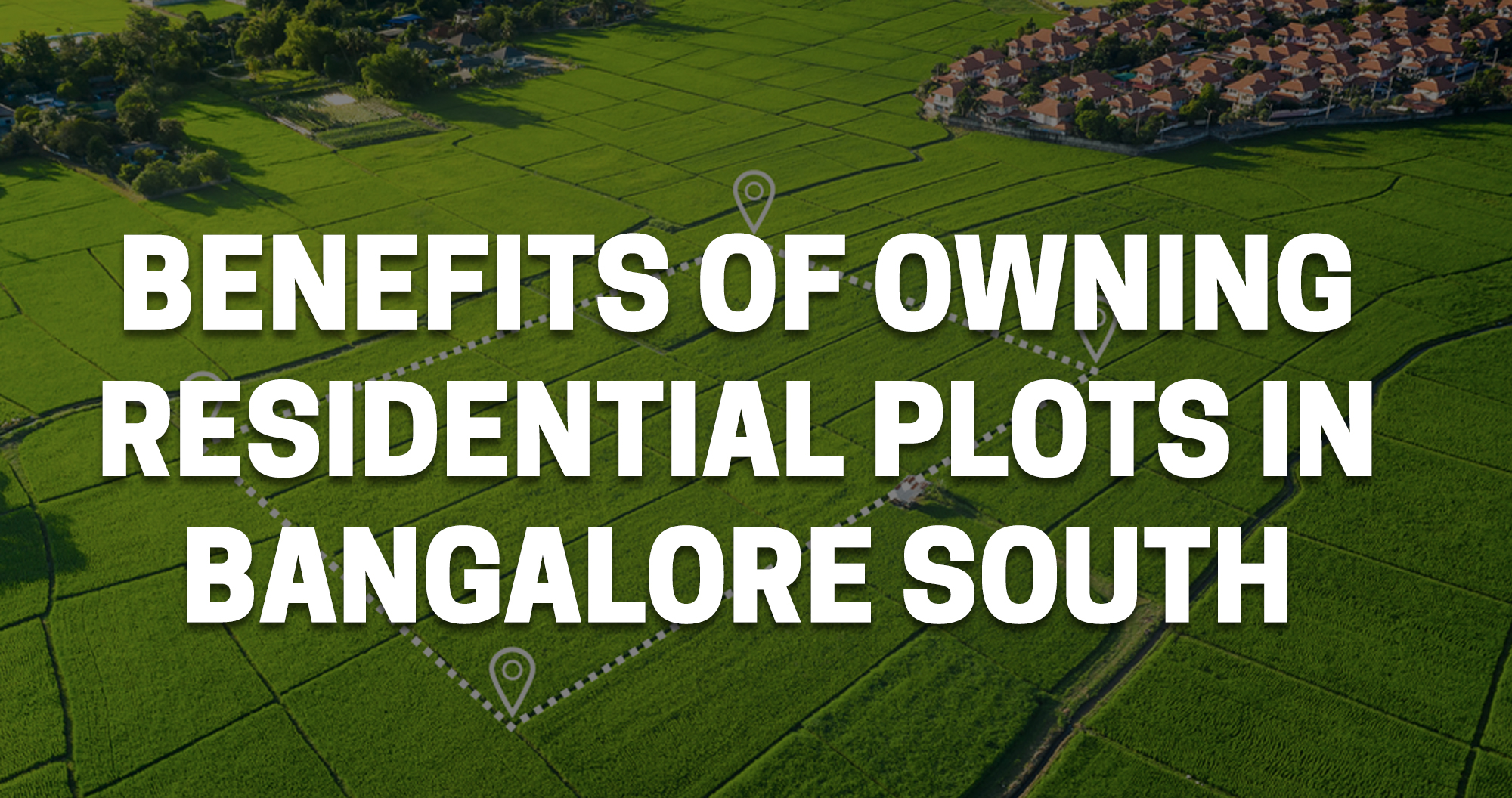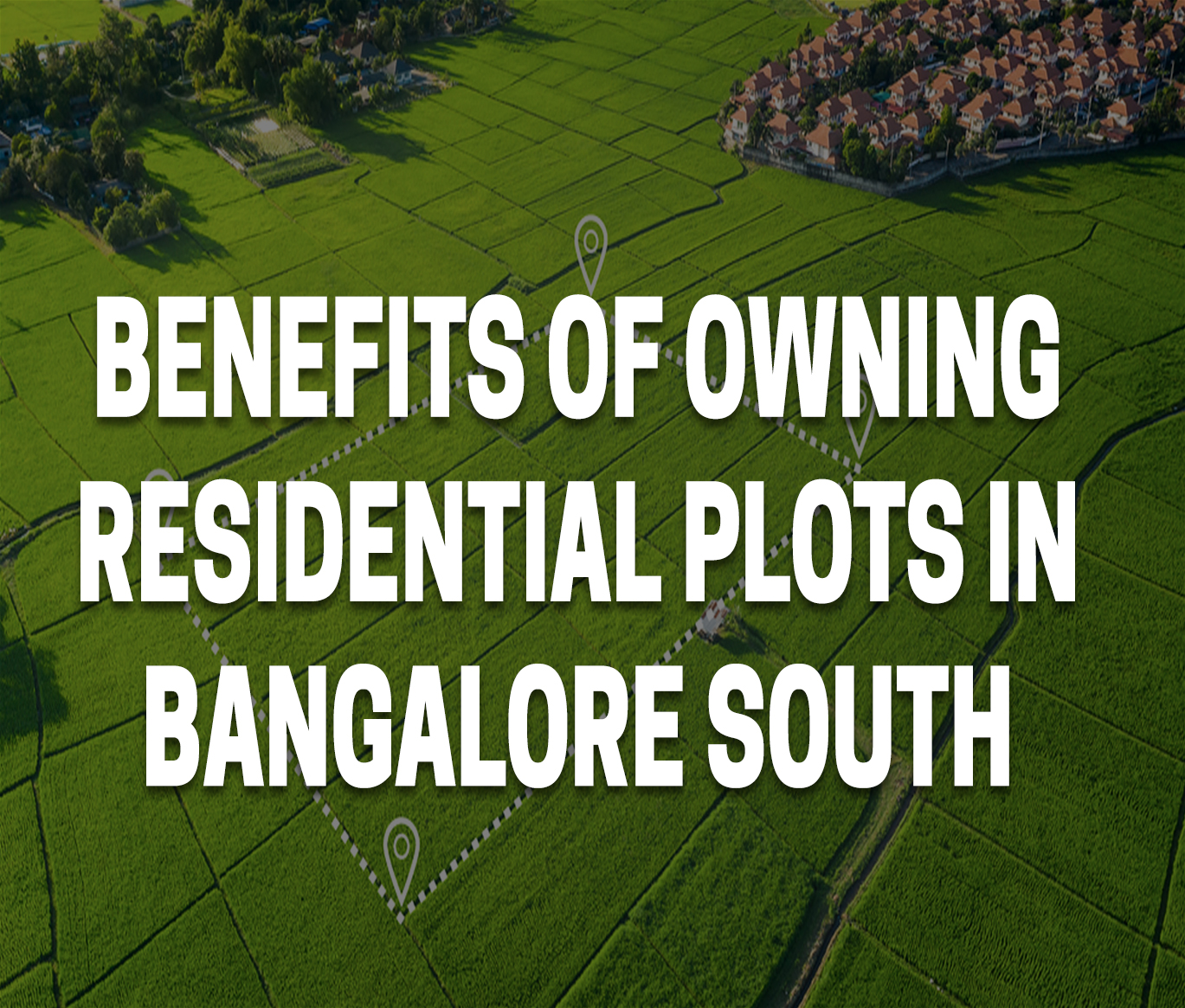 Benefits of owning residential plots in Bangalore South
When it comes to real estate investment, the first question that comes to mind is whether to buy a plot, a well-constructed villa, an individual house, or an apartment. All the types of living spaces, to be sure, have their advantages. But owning a plot is an investment and pride. It is believed to be one of the greatest achievements in one's life. And it is true on various levels. From the resale value to the freedom that a buyer gets, the possibilities for plot usage are infinite.
In a city like Bangalore which has seen a surge in the real estate market, there are numerous investment options when it comes to plots in Bangalore. Out of all the spots, Bangalore South is one of the sort-after areas in Bangalore. Various people move to Bangalore South for career purposes and start exploring the investment opportunities for residential plots in Bangalore South. When it comes to residential plots, the biggest advantage will be the plot's resale value when compared to ready-to-move-in properties will have a steady increase. If you are looking for an investment that is also financial security, the best option for you is a residential plot in Bangalore South.
Investing in plots in Bangalore South is a safe and simple approach to developing financial security, and one of the best things about this is that you will see a robust increase in the returns.
There are various noteworthy advantages of acquiring a residential plot. Read through the listed advantages and root your mind in land investment.
Budget
The first and foremost thing you should consider before investing in the residential plots in Bangalore is the budget. And the low price of plots when compared to constructed houses is an inevitable fact. Don't believe us? The numbers will prove you wrong. Every leading builder in Bangalore will have plots of a different budget. Therefore every individual can find premium villa plots in Bangalore that will fit their needs. By investing in plots in Bangalore you will not end up spending all your savings in one go.
Great investment
Purchasing residential plots for sale in Bangalore South is one of the excellent options for financial investment. Unlike other property purchases, land investment is worth all the money you spend on it. Buying a plot will not burden you with other secondary things that will drain your pockets. Moreover, the value of the plots will always increase in the future, that is in one or two years of you purchasing the land.
Void of delays
The plots for sale in Bangalore South are delay-proof, unlike apartments and houses. Most of the time we cannot predict the deadline for the construction of apartments or flats due to various factors like climate, delays in approvals, working conditions, etc. But when it comes to plots, they are delivered quickly as none of these factors are involved.
Dynamic
Purchasing residential plots for sale in Bangalore, you can use the plot based on your needs. A plot is a dynamic investment, you can choose to build your dream home on it, or you can sell it later at a higher price. Building a house in a plot, you can design a home of your choice, select the number of bedrooms, and more.
Zero Maintenance
A plot does not need a great deal of maintenance. Minimal visits to the property, and timely cleaning will do the job.
Great Returns
Investing in villa plots in South Bangalore, one of the most important that will be in your mind is better returns. And that is exactly what the plots will fetch you. Plots in Bangalore South, the most developed industrial region in the IT hub have seen a constant increase in the land appreciation rates. Thus, buying a plot in Bangalore South is incredibly profitable in the long run. As time passes, the rates of this land also increase.
Hassle-free
When investing in plots for sale in Bangalore South, you can easily find the best one for you at your desired budget with ease. When it comes to legal approvals, it is less complicated than buying homes. Buying homes you need many approvals like water, corporation, building approval, etc.
One of the things you should keep in mind while purchasing a plot is that you should do a proper background check on if the plots are verified by the government. Buying from leading real estate brands like Pride Group, you can invest without any second thoughts. Pride Group's villa plots for sale in Bangalore South are BDA approved. Pride Crosswinds villas, Pride Rolling Hills villas and Pride Greenmeadows are the premium BDA approved plots in Bangalore South by Pride Group.
There is a saying that the best time to buy land is always five years ago. You should plan your land investment and implement it. Invest today and reap the best returns tomorrow.