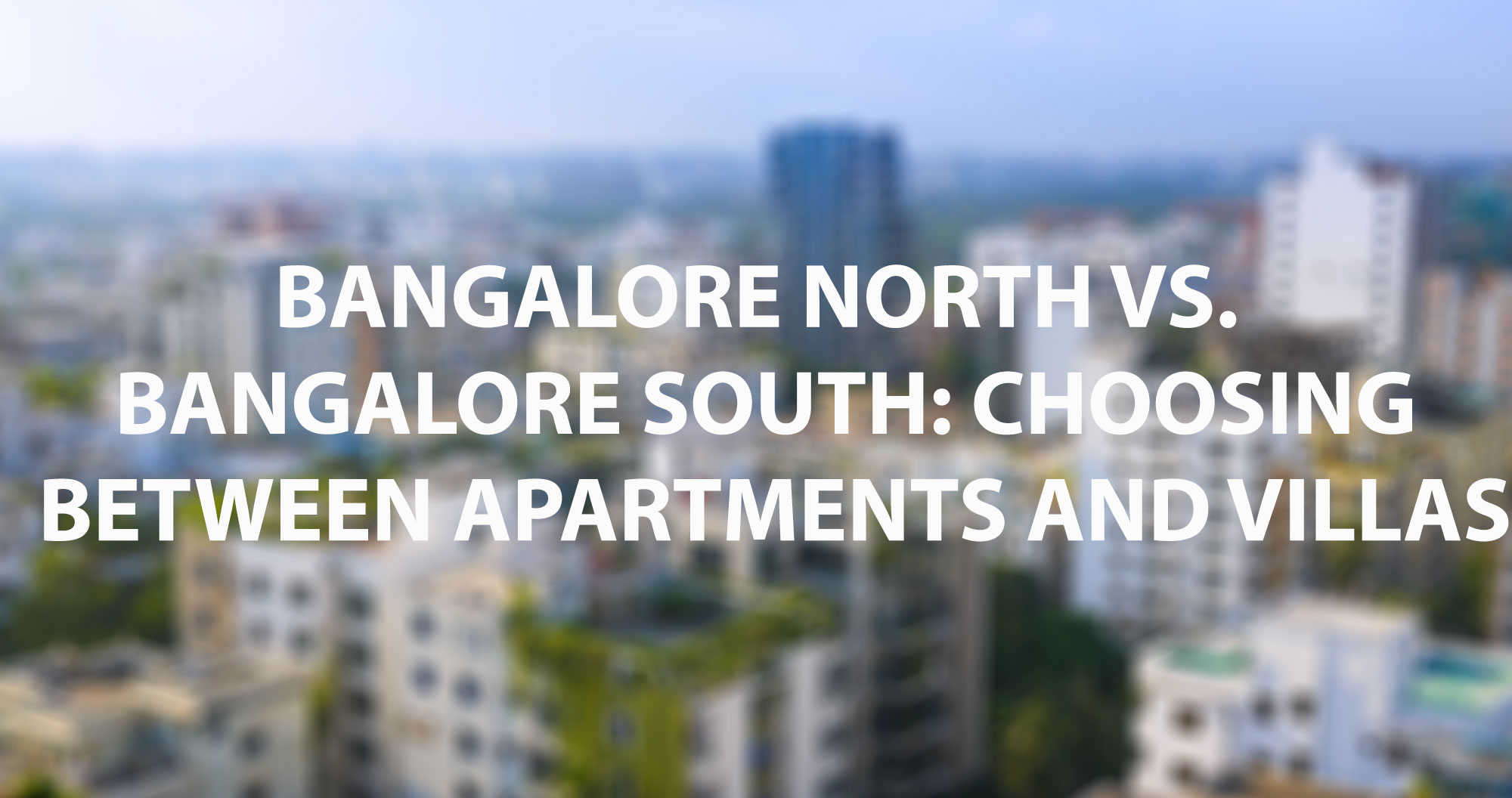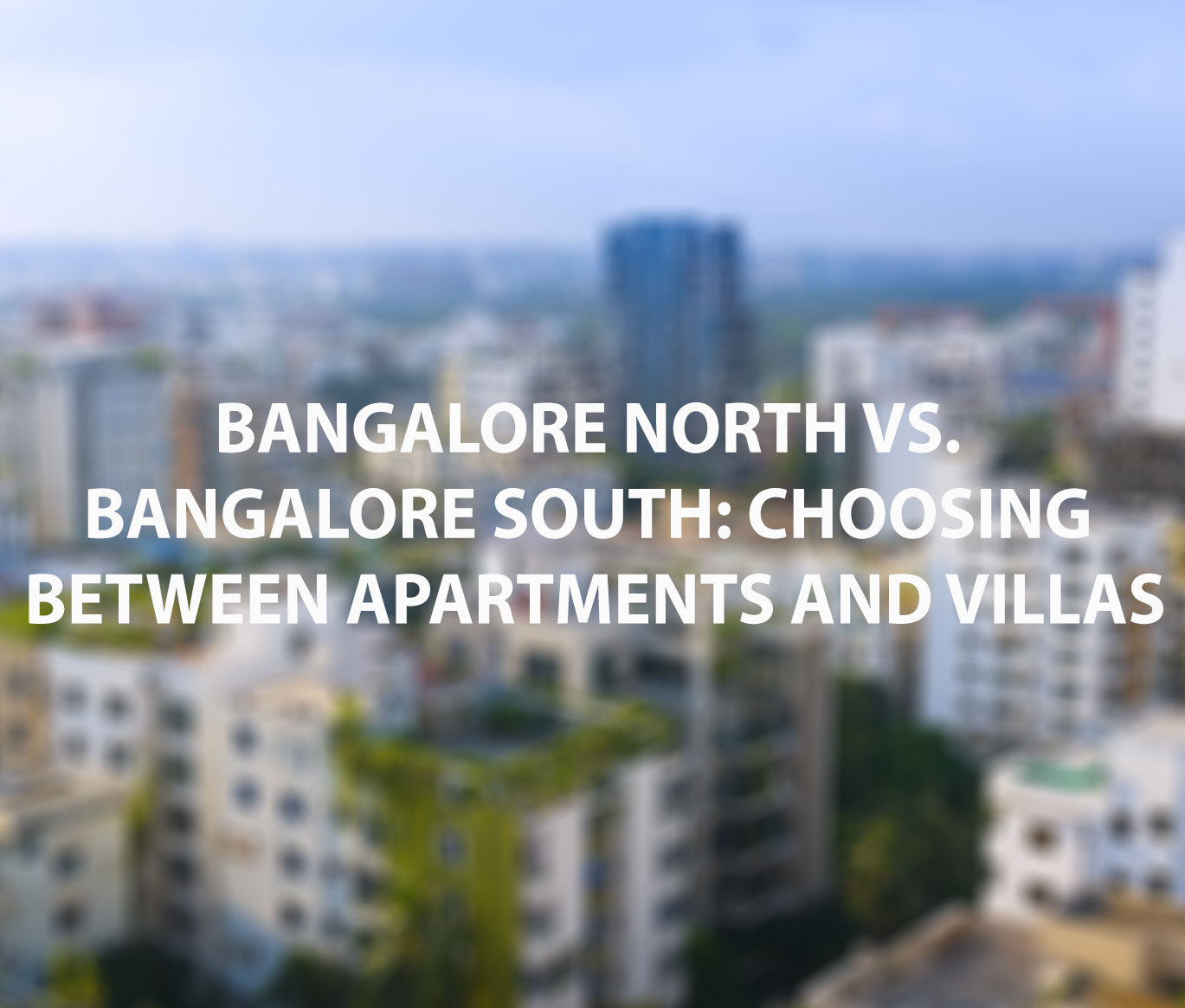 Bangalore North vs. Bangalore South: Choosing Between Apartments and Villas
When it comes to finding your dream home in Bangalore, the choice between apartments and villas can be both exciting and daunting. Each option offers a unique living experience, tailored to different preferences and lifestyles. Let us dive deep into the advantages of living in villas in Bangalore South and apartments in Bangalore North. So, whether you crave the tranquility of a villa or the convenience of an apartment, you'll discover the best of both worlds.
What to expect when living in Villas in Bangalore South
Unmatched Privacy and Space: One of the key advantages of living in villas in Bangalore South is the unparalleled privacy and space it offers. With ready-to-occupy villas, you have the luxury of owning your standalone property, surrounded by open spaces and lush greenery. Enjoy the freedom to customize your villa according to your tastes and preferences, and revel in the ample space for gardens, outdoor activities, and entertaining guests.
Tranquil and Scenic Surroundings: Bangalore South is known for its serene and scenic beauty, making it an ideal location for villa living. Imagine waking up to the gentle sounds of nature and enjoying breathtaking views from your backyard. Whether you choose villas in Jigani, ready-to-occupy villas in Bannerghatta Road, or villas near Electronic City crafted by the best builders in Bangalore, you'll find yourself immersed in an environment that fosters peace and tranquility.
Community Living and Amenities: Living in a villa doesn't mean sacrificing community living and modern amenities. Many gated community villas in Bangalore South offer a host of amenities, including landscaped gardens, clubhouse facilities, swimming pools, and sports areas. These amenities create opportunities for socializing, networking, and engaging in recreational activities, making villa living a well-rounded and fulfilling experience.
What to expect when living in Apartments in Bangalore North
Proximity to Employment Hubs: Bangalore North, particularly areas like Hennur Main Road, Thanisandra Main Road, and apartments near Manyata Tech Park, is known for its proximity to major employment hubs. Choosing an apartment in these areas means enjoying a shorter commute and more time to pursue your passions and spend with your loved ones. The convenience of being close to workplaces, educational institutions, and healthcare facilities is a major advantage for busy professionals and families.
Extensive Amenities and Facilities: One of the key attractions of apartments in Bangalore North is the wide array of amenities and facilities that come with them. From state-of-the-art fitness centers and swimming pools to landscaped gardens and dedicated play areas for children, apartments offer a range of amenities that enhance your lifestyle and cater to your needs. Enjoy the convenience of on-site facilities without having to worry about maintenance and upkeep.
Thriving Social Environment: Apartment complexes in Bangalore North create a vibrant and social living environment. Living close to your neighbors allows for easy interaction, fostering a sense of community and belonging. Many apartments also organize social events, workshops, and recreational activities, providing opportunities to meet new people, make friends, and build lasting relationships.
One of the renowned and best builders in Bangalore, Pride Group, has the best villas in Bangalore South and the best apartments in Bangalore South. Both the housing focuses on providing the best experience and delivering it at the best. Buying from trusted builders like Pride Group will keep you worry-free while enjoying your life in the best home of your choice.
Choosing between living in villas in Bangalore South and apartments in Bangalore North ultimately comes down to personal preferences, lifestyle, and priorities. Villas offers serenity, privacy, and the opportunity for customization, while apartments provide convenience, contemporary living, and extensive amenities. Whether you choose the tranquility of a villa or the convenience of an apartment, rest assured that both options offer a great living experience.