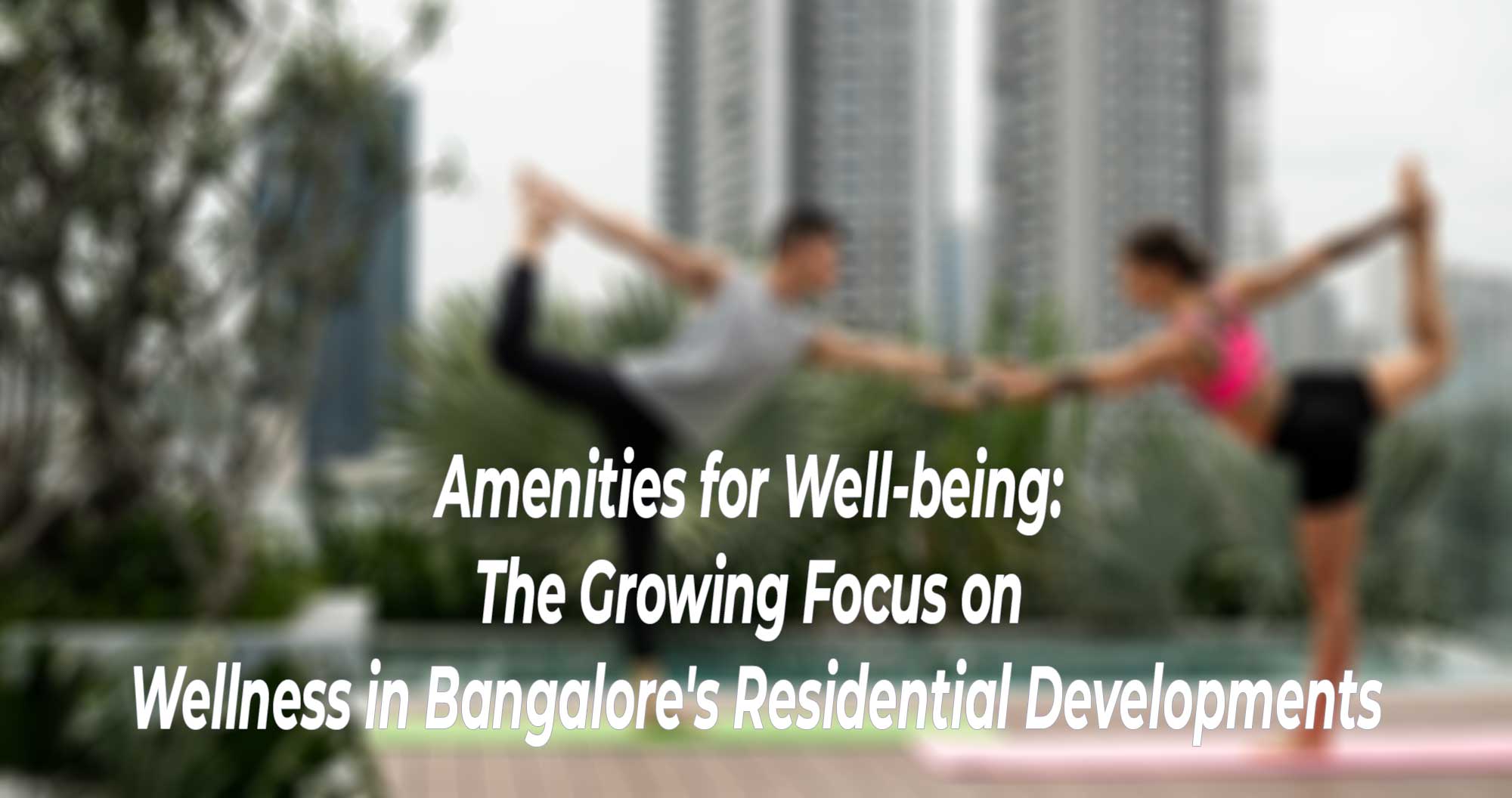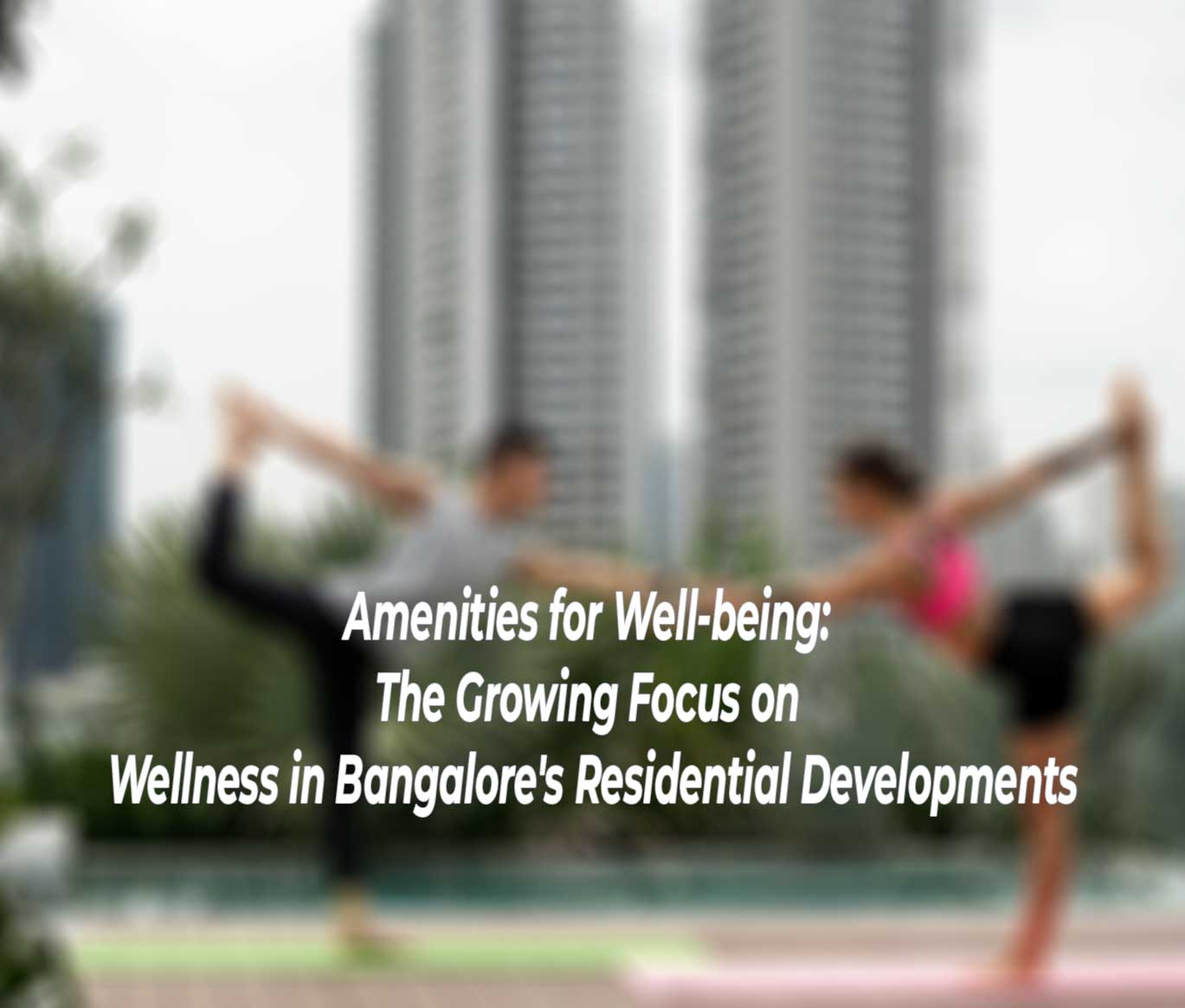 Amenities for Well-being: The Growing Focus on Wellness in Bangalore's Residential Developments
Zen living and wellness is the new normal when it comes to housing. In recent years, the real estate industry in Bangalore has witnessed a significant shift towards wellness. A home that resonates with wellness is what is in demand. Homebuyers are no longer solely focused on the physical aspects of their properties. They are looking at the home as something more than just a home. These buyers seek amenities that contribute to their physical and mental well-being every day. Most of the best builders in Bangalore understand the rising demand and are designing living spaces including villas, villa plots, or apartments, that live up to the zen dream of the potential buyers. And they are building homes of experience that redefine urban paradise.
Let us explore how the current and upcoming premium properties on Tumkur Road, Jigani, and other parts of Bangalore are reimagining the concept of modern living by incorporating amenities for wellness.
1. Rejuvenating Green Spreads
Amidst the hustle and bustle of urban life, what every individual will be dreaming of is a home that gives you a place of solace among the greenery. Having access to green spaces is a must for mental and physical rejuvenation. Gated community plots, villas, and apartments across Bangalore are thoughtfully designed with lush green landscapes, gardens, and parks that provide residents with a serene environment to unwind and relax. Spending time amidst nature has proven to reduce stress and a home with greenery is the best one can ask for.
2. Meditation and Yoga Zones
Understanding the importance of mental tranquility, most of the best residential projects in Tumkur Road, KR Puram, and various other parts of the city offer dedicated meditation and yoga zones. These spaces provide residents with a peaceful sanctuary where they can attain the zen life that will elevate their life experience. Here they can practice mindfulness and meditation to alleviate stress and anxiety. Regular yoga comes with a lot of benefits. From significantly improving mental clarity and emotional well-being, it also helps in fixing posture issues that come with continuous sitting for work.
3. Sports and Recreational Facilities
Sports and recreational activities are something that people often miss out on due to workload and lack of time. Taking the quote, 'a healthy mind resides in a healthy body,' seriously, many of the best builders in Bangalore go the extra mile to cater to this philosophy by offering state-of-the-art sports and recreational facilities in the living spaces they offer. From gated community plots to apartments in Bangalore comes with spaces that fill the need for such spaces. Engaging in physical activities not only promotes physical health but also releases endorphins, the happy hormones or the feel-good hormones that boost mood and reduce stress.
4. Wellness Centers
To ensure residents' holistic well-being, most of the best builders in Bangalore include wellness centers equipped with modern amenities like spas, steam rooms, and jacuzzis. These facilities allow residents to indulge in relaxation therapies, promoting mental and physical revitalization.
5. Community Interaction
Books like 'Ikigai' and various other similar platforms have raised the importance of community interaction and how it helps in improving health. Various gated community plots in Bangalore like villas and apartments give ample opportunities for residents to connect with like-minded individuals, creating a supportive network. Regular community events and gatherings contribute to a positive living environment.
6. Access to Nature Trails
Being one of the best builders in Bangalore, Pride Group's properties near Jigani, Bangalore South, and Tumkur Road offer proximity to nature trails and scenic landscapes. Residents can take leisurely walks amidst nature, enjoying the green surrounding. Most of the projects including the upcoming apartments in Tumkur Road by Pride Group concentrate on providing green spaces that resonate with nature trails.
In conclusion, the shift towards a wellness-centric approach in Bangalore's residential real estate is a testament to the growing awareness of the significance of wellness and zen life. Pride Group's dedication to providing amenities that support wellness sets them apart as one of the best builders in Bangalore. With their residential projects in Tumkur Road, Jigani, and other parts of the city, they are creating living spaces that nurture the mind, body, and soul, setting a new benchmark for premium properties in Bangalore.