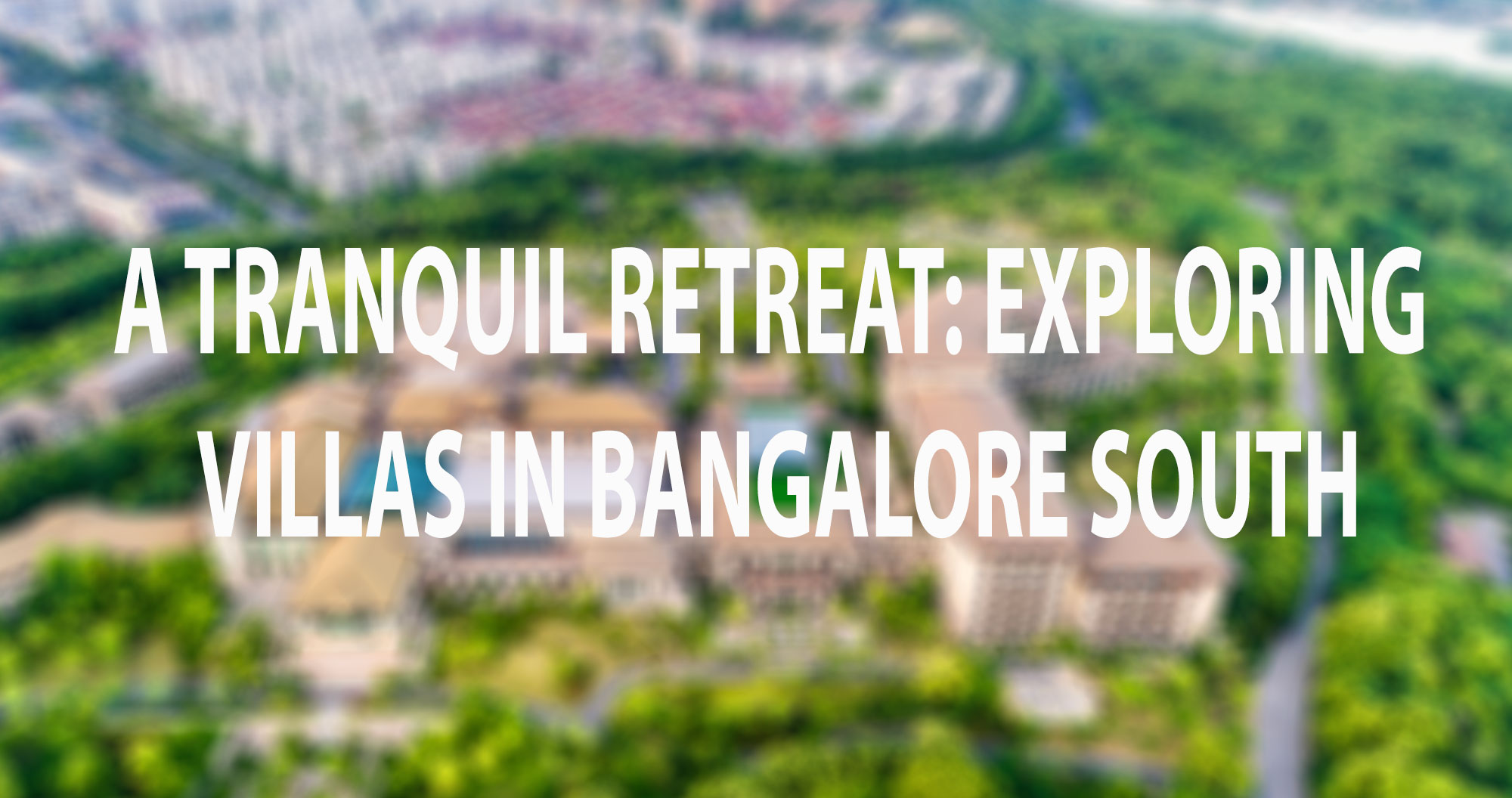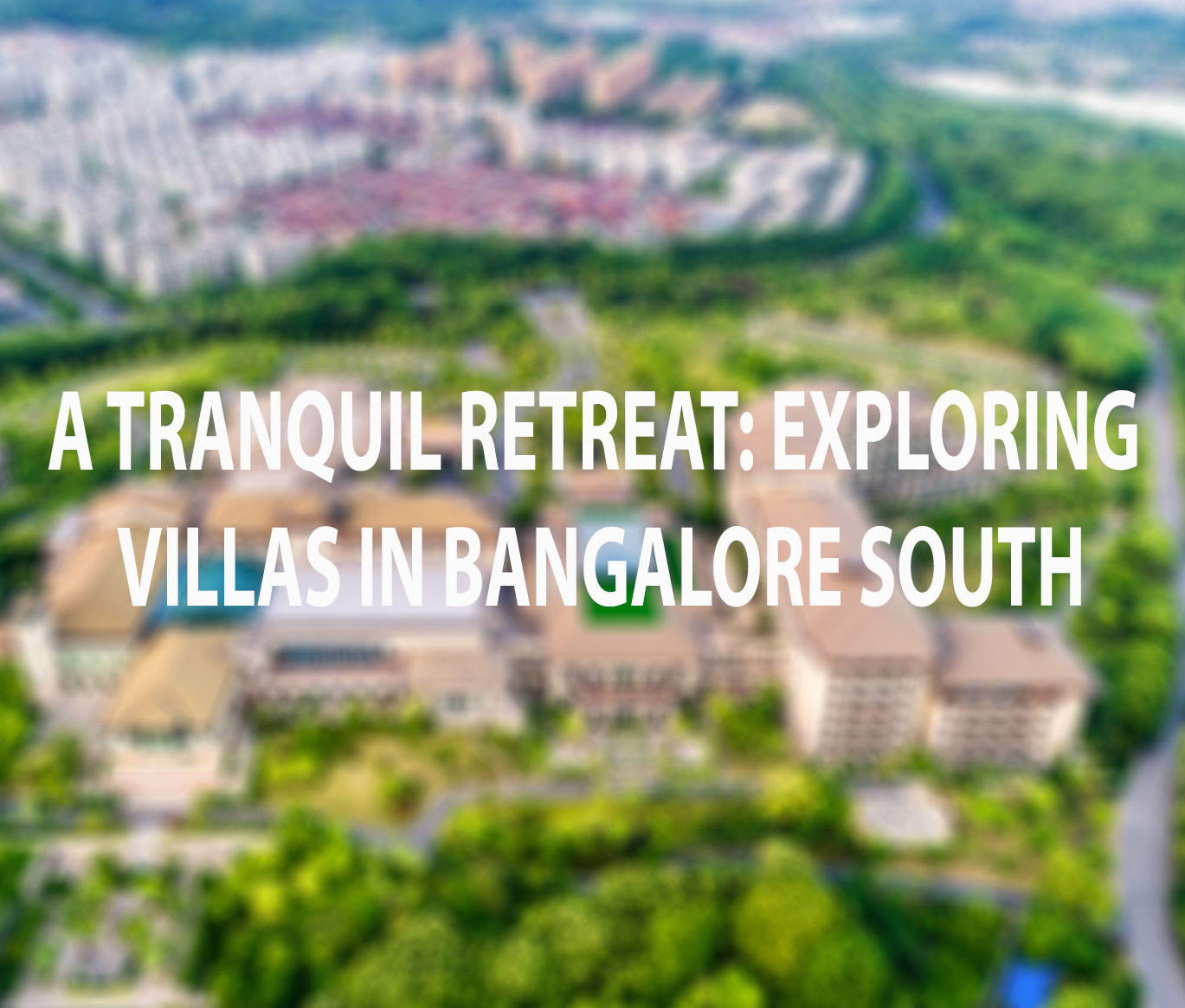 A Tranquil Retreat: Exploring Villas in Bangalore South
Imagine waking up to a world of serenity. A home where you wake up to the chirping of birds, basking in the gentle rays of the sun, and being surrounded by lush greenery. Truly magical right? Does it sound like a dream come true? Then dream awaits you in one of the best villas in Bangalore South. Exploring the villas in Bangalore South is the next step towards experiencing a tranquil retreat. And one of the best things about these villas in Bangalore South is that while being tranquil it always keeps you closer to the city life. And what more can you ask for in a perfect home?
So, are you ready to discover the hidden gems of premium villas and ready-to-occupy villas in Bangalore South that will offer you the perfect blend of natural beauty and modern living?
Villas in Jigani - A Nature's Haven
Escape the chaos of city life and find solace in the lap of nature with villas in Jigani. These villas provide a canvas for you to design and build your life to perfection at various levels. Surrounded by breathtaking landscapes, these villas in Jigani offer a serene haven away from the hustle and bustle, allowing you to reconnect with nature and rejuvenate your soul.
Ready-to-Occupy Villas in Bangalore South- Seamless Luxury of Green
If you prefer a hassle-free experience and immediate possession of your dream villa, ready-to-occupy villas in Bangalore South are the perfect choice for you. These thoughtfully designed homes boast contemporary architecture, exquisite interiors, and state-of-the-art amenities. Immerse yourself in the luxury of resort-like living, where every corner of your villa reflects elegance and solace, creating a truly enchanting ambiance.
Best Builders in Bangalore Crafting Your Dream Villa
To turn your vision of a perfect villa into reality, choosing the right builder is paramount. Bangalore is renowned for its exceptional builders who prioritize quality, innovation, and customer satisfaction. With a plethora of experienced and reputable builders, you can trust in their expertise to construct your dream villa with meticulous attention to detail, ensuring a seamless and delightful home-buying journey.
Pride Group, one of the best builders in Bangalore, has the best residential properties in Bangalore. From apartments to villas, they have premium properties across Bangalore.
Given below is one of the best villas in Bangalore South by Pride Group.
Pride Vatika Villas: Experience the epitome of luxury living at exquisite Pride Vatika Villas in Bangalore South. Set amidst 20.25 acres of lush greenery, these ready-to-occupy villas in Bangalore offer a tranquil escape from the city while being conveniently close to Electronic City and Bannerghatta. With seamless connectivity to renowned hospitals, esteemed educational institutions, and vibrant shopping centers, these gated community villas in Electronic City provide the utmost convenience for a truly elevated lifestyle. It also features premium amenities that can elevate your living.
Step into a realm of tranquility and luxury as you explore the villas in Bangalore South. Whether you prefer the freedom to live in a villa amidst scenic spaces near Jigani or the convenience of ready-to-occupy villas crafted by the best builders in Bangalore, you'll find your haven in this idyllic location. Embrace the serenity and elevate your lifestyle with a tranquil retreat that is sure to leave you refreshed, rejuvenated, and inspired.