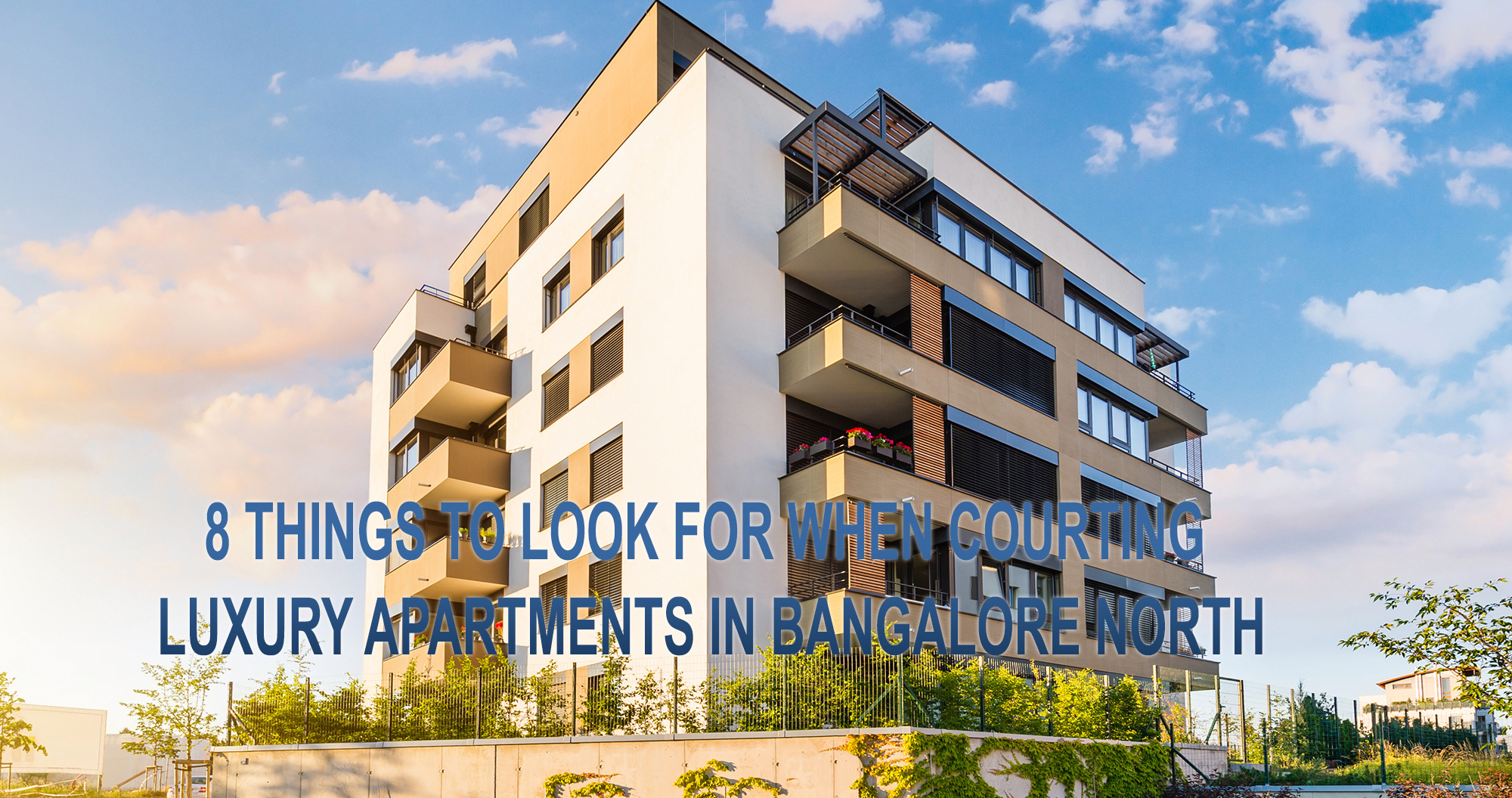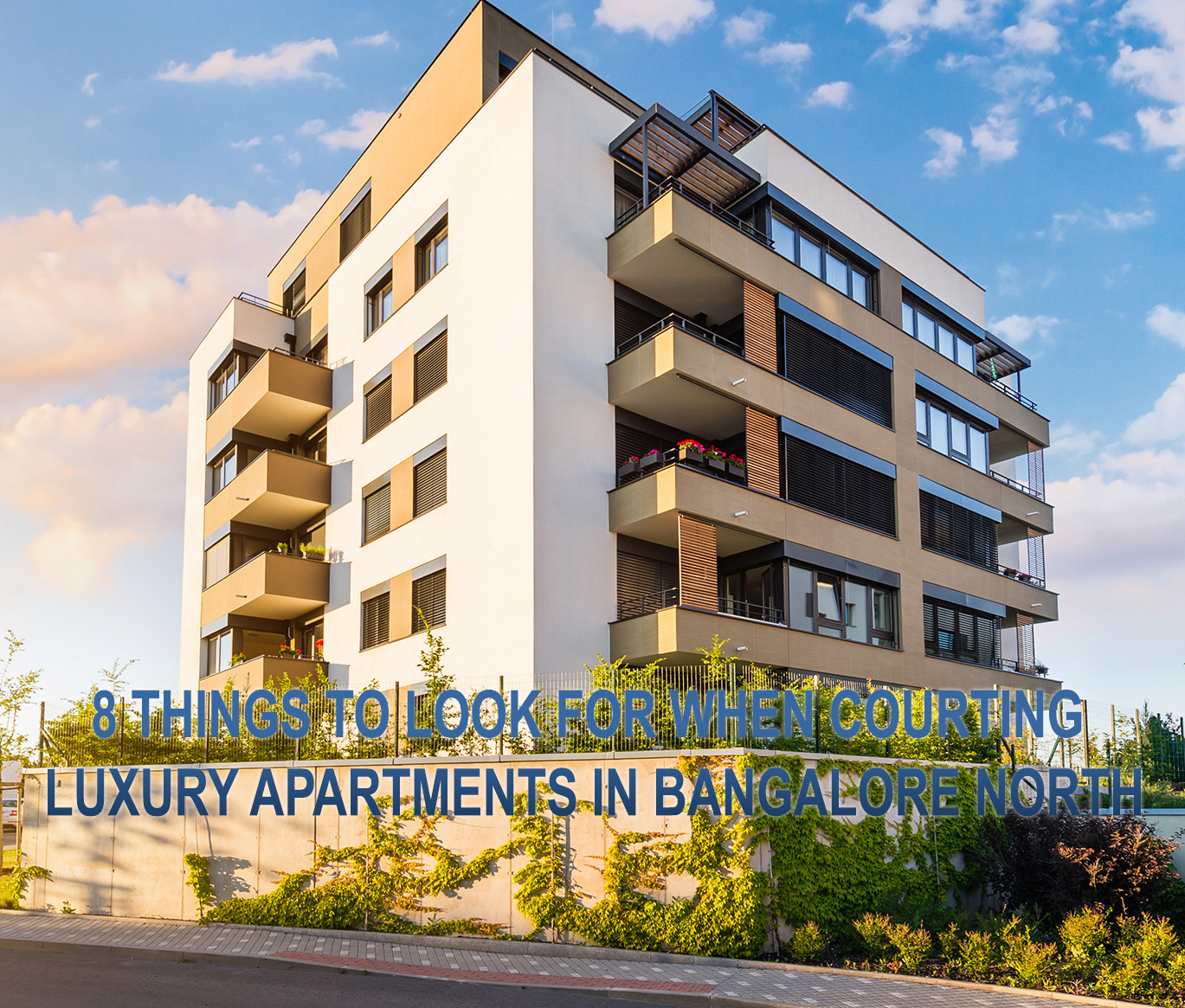 8 Things to Look for When Courting Luxury Apartments in Bangalore North
It's easy to understand why Bangalore North is one of the most sought-after residential areas in India. This area of the city offers the ideal blend of urban living and nature, thanks to its numerous green spaces, fine dining, shopping, and infrastructure alternatives. Here are 8 things to think about before you are looking for luxury apartments in Bangalore North.
Location
One of the most important things to think about is where your apartment is located. Your ideal apartment should be close to your place of employment, local schools, and other important facilities. For instance, you might want to seek apartments near Manyata Tech Park if that is where you work. Similarly, if you wish to reside on Hennur Main Road, you might want to think about purchasing apartments for sale on Hennur Main Road.
Builder's Reputation
It's important to find a builder with a solid reputation if you're looking to buy a luxury property. The best builders in Bangalore are renowned for designing exquisite homes with top-notch amenities, and they have a track record of finishing jobs on schedule and within budget. In the construction market, look for builders who have a history of happy clients and a good reputation.
Amenities
The plethora of amenities offered by luxury flats is one of the main advantages of buying premium apartments in Bangalore North. These apartments offer the inhabitants a great lifestyle with amenities like first-rate swimming pools, fitness facilities as well as concierge services, and round-the-clock security. When searching for a luxury apartment, be sure to take into account the amenities provided and pick a home that suits your needs and lifestyle.
Floor Plans
It's crucial to pick an apartment with a floor plan that is functional for you and your family. Take into account elements like the number of bedrooms, bathrooms, and living areas, in addition to the apartment's overall size. Make sure the floor layout makes the best use of the available space and is well thought out.
Views
Luxury apartments in Bangalore North are frequently found in prominent places with breathtaking views of the cityscape or the surrounding landscape. When selecting an apartment, think about the views from each room and look for a building that has a large, open-plan living area with lots of windows.
Price

It's crucial to think about your budget while buying a luxury apartment in Bangalore North because it might be pricey. Look for a home that delivers value for the money, keeping in mind the area, the builder's track record, the facilities, and the floor plan.
Maintenance
When selecting a luxury apartment, the cost of maintenance is a crucial subject to take into account. If you don't want to be bothered about maintaining your building, look for a residential property in Bangalore with a well-managed homeowners organization that takes care of common areas and amenities.
Accessibility
It is crucial to pick an apartment that is convenient to get to. You want to be able to move around easily whether you're going to work, conducting errands, or just taking in the city. Choose an apartment that is easy and accessible by considering the apartment's location with major roads, public transportation, and other important amenities.
Pride Pegasus by the Pride Group is one of the most luxurious apartments in North Bangalore. Located close to Manyata Tech Park, the property has become one of the best apartments on Thanisandra Main Road. With top-notch amenities and spacious homes, Pride Pegasus resonates with luxury and grandeur.
Selecting a luxury apartment in Bangalore North necessitates thoughtful consideration of several important variables. There are several factors to take into account while considering a purchase, including the area and builder's reputation as well as the facilities and accessibility. Consider apartments in Hennur Main Road, Bangalore North if you're seeking a luxurious lifestyle in a bustling, well-connected city. Just be careful to pick the right house for you.