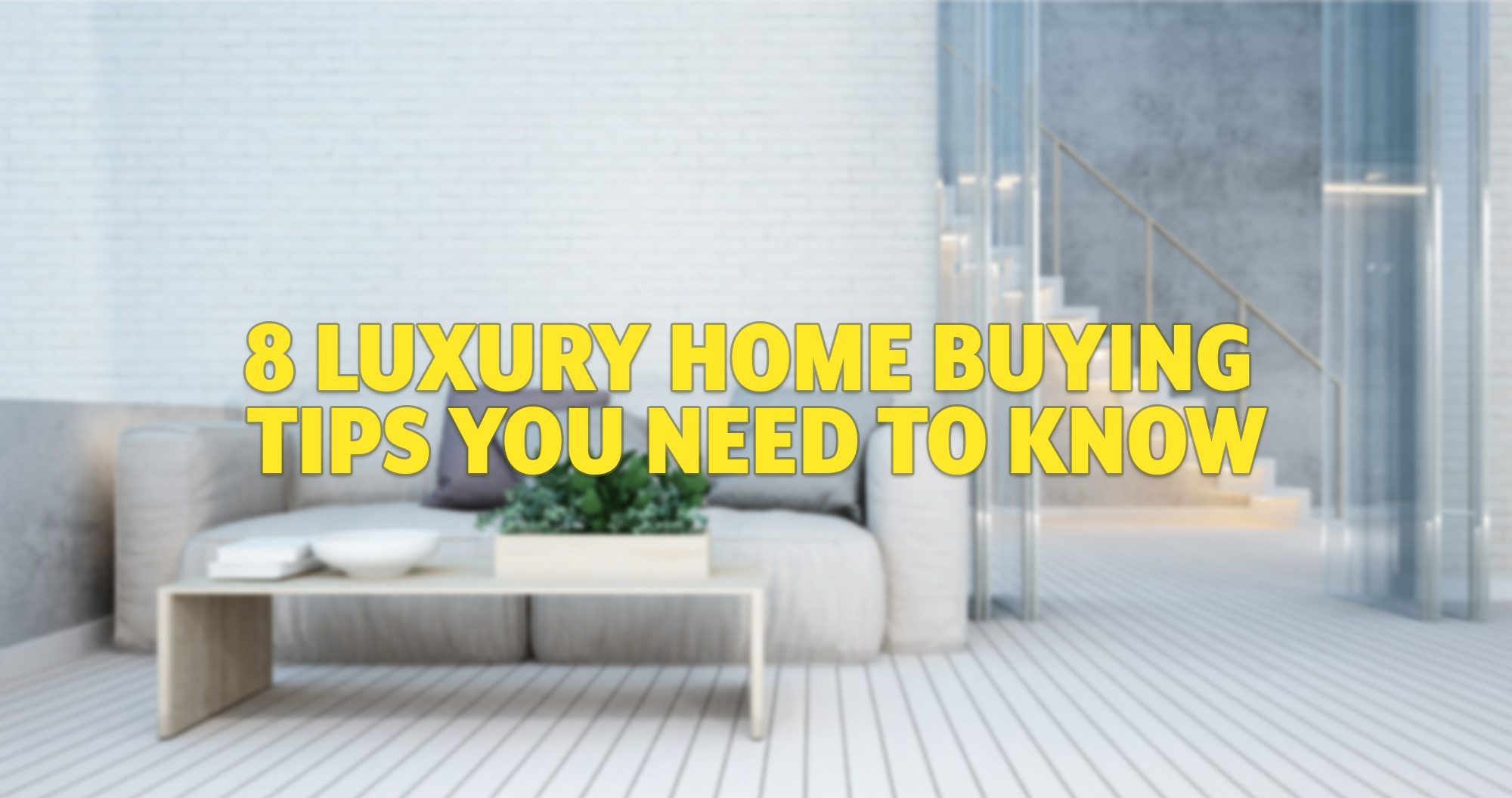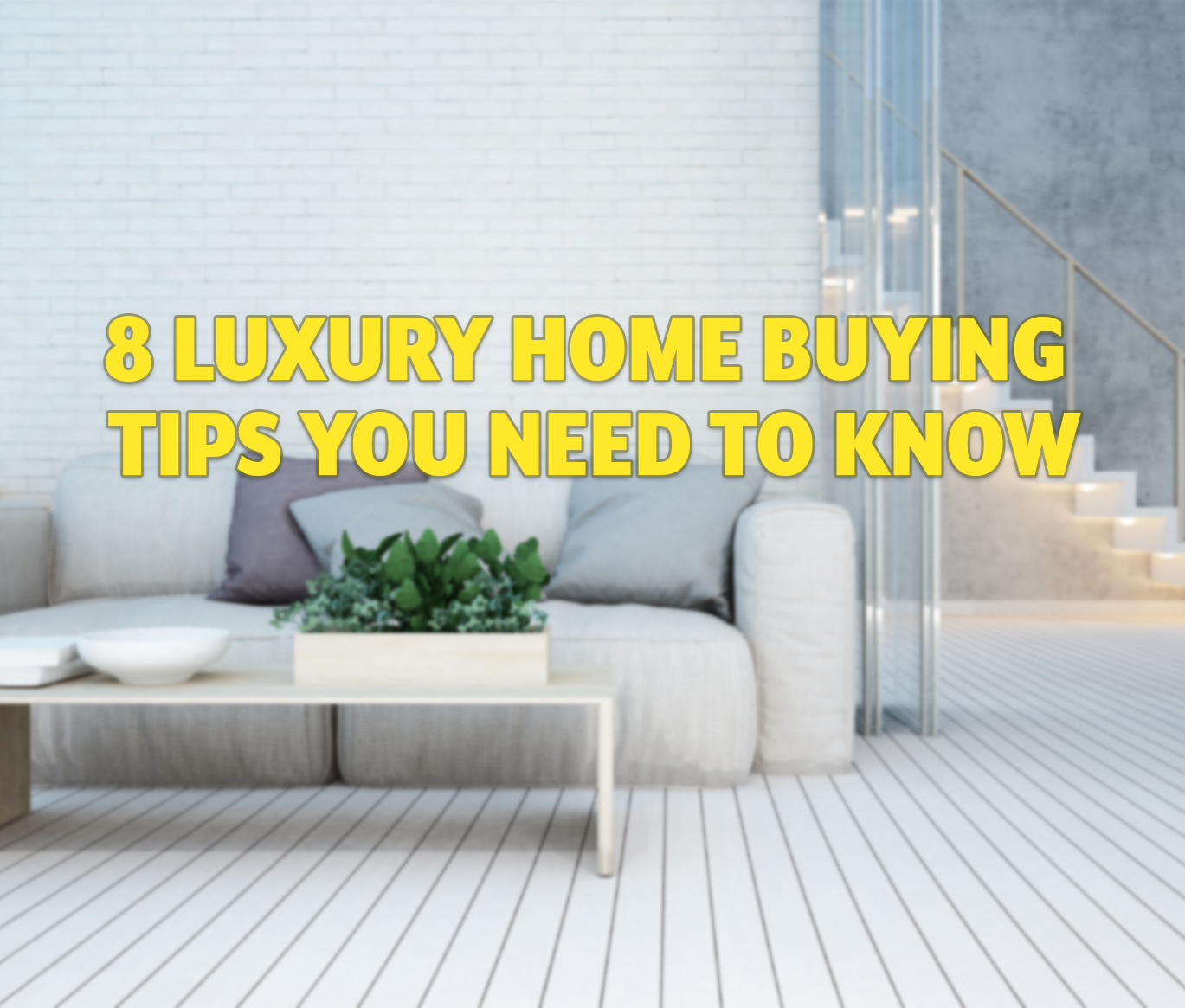 8 Luxury Home Buying Tips You Need to Know
8 Luxury Home Buying Tips You Need to Know
Before stepping into investing in a luxury home you have a list of things to keep in mind. Investing in a luxury home needs a lot of in-depth research work. There are many things to keep in mind before deciding what to kind of luxury apartment you want to buy. Understand your needs and know if you are looking for a mansion with a waterfront or a villa with breathtaking views with top-notch amenities. If you are someone who is looking for buying a luxury home; read further to understand the steps you need to follow before investing to avoid any mistakes or so you don't miss any loopholes.
8 Luxury Home Buying Tips You Need to Know Before Making an Investment:
Understanding the Real Estate Buying Process:
Doing ground research before investing can help you save your money, time, and unnecessarily stressful. Making hasty decisions without actually understanding the market can leave you with remorse. The very first thing you need to keep in mind before buying a luxury home is that the audience looking for a luxury home is very less and there is a cut down in the competition already. So do not rush, take your time to research the real estate market deeper while prioritizing your wish lists.
Luxury home buying can get a little tricky when you are investing in an unfamiliar place. Jot down things you are looking for in your luxury dream home, this will bring a clear understanding.
Know your neighborhood:
Location plays a very important role when you are buying a luxury home. The infrastructure around a property determines the value of land and its returns in the future. It is important to have a great infrastructure that includes educational institutions, multi-facility hospitals, entertainment hubs, Banks, ATMs, five-star hotels, and restaurants.
Also, another important thing to keep in mind before buying the property is to learn about the other upcoming properties nearby. Imagine buying a luxury home with a beautiful view and later realizing the neighborhood has another construction that will block your view. Sad isn't it? So it is always important to thoroughly research your neighborhood and its shortcomings.
Get your priorities right:
As a home buyer, you must have a set of criteria that needs to be present in your dream home. Make a note of everything you want, for example, breathtaking views, top-notch amenities, safety, privacy, a calm location that doesn't have noise pollution, best designs, and top-grade infrastructure.
When you know your priorities, you will understand what exactly to look for. Everyone has different priorities and interests; this can help you narrow down your options and avoid confusion. When you are deciding, keep your emotions at bay so that there is no kind of confusion or conflict with yourself.
Understand your financing options:
The first and foremost step is to set up your budget so you will not overspend or underspend. If you are planning to take a home loan, make sure you understand all the terms and conditions. There are many types of loans available, pick the one that you are comfortable with. But if you are looking forward to buying a house using your savings, make sure you don't spend your entire savings on buying your house.
Contact trusted developers:
You cannot invest with a random real estate developer. Choose a trusted and experienced developer so you can avoid being deceived or tricked. Make sure they have more than 6-7 years of experience in developing homes. If you are looking for experienced and trusted developers in the real estate market, then Pride Group is the best choice. They have more than 10 years of experience and have developed well-known luxury properties.
Patience is the key:
Patience is key when you are looking for a high-end home. Making hasty decisions can fail you bitterly especially when you are investing such a large lump sum amount. Go through a lot of properties, do not choose any property at the first glance. Many times, people are fearful of someone else buying the property before them. Let them buy it, do not be under this pressure. Learn about what particular thing you admired about the property and look for it elsewhere too. You might land up getting something better and beautiful.
Look for high resale value:
When you buy a luxury home, make sure the land has high resale value. High resale value should be your mantra for any home not just high-end luxury homes. You should be able to recover more from the investment you have made. The two main factors that help you understand the land appreciation value are location and condition. The infrastructure around your home helps you get high land appreciation value.
Don't overdo just because you can:
After allotting the budget for your home make sure you stick to it. Do not get influenced by someone or something and go overboard. Always keep a good amount of cash just in case something doesn't work as it was planned. Buying a luxury home needs a thorough understanding of the market and your needs.
If you are looking to buy a luxury home in Bangalore then Pride Group has the best options. Pride Group is a well-known developer in India that astonishes people with unique infrastructure and quality designs. With top-notch amenities that will allure you. Not just this, properties of Pride Group are located strategically so that convenience is at the door of the luxury home. All Pride Group properties are valued for money and have a lot of land appreciation value. Green Meadow are 3BHK Villas that are developed by Pride Group. They are strategically located around the best infrastructure and have high appreciation value. If you are looking for luxury villas off Bannerghatta-Jigani Road, Bangalore South then Green Meadow Villas will be the smartest choice. They are priced at 75*L onwards and are value for money. Go get your dream home that is embraced with luxury and top amenities.